LAGO STOCK CERTIFICATES
These shares were in two books. Both books are in pretty bad condition, covers torn off and a lot of loose material in the books. These are the shares that were loose in the two books. The others that were issued and then redeemed were taped back in place. These were the only ones where the tap did not hold. I did not want to remove the taped shares for fear of hurting them. I did remove share number 100, the green shares, which was the last one in the book. I removed the share so I could make a good photo copy of an un-issued share. All the shares are attached to a stub. When they are issued they are removed and typed on. Then they were replaced in the book by using Scotch Tape to fasten them to the stub. The un-issued shares are still attached to a stub and you remove the share by tearing along the perforated line.
There were shares issued from to in this book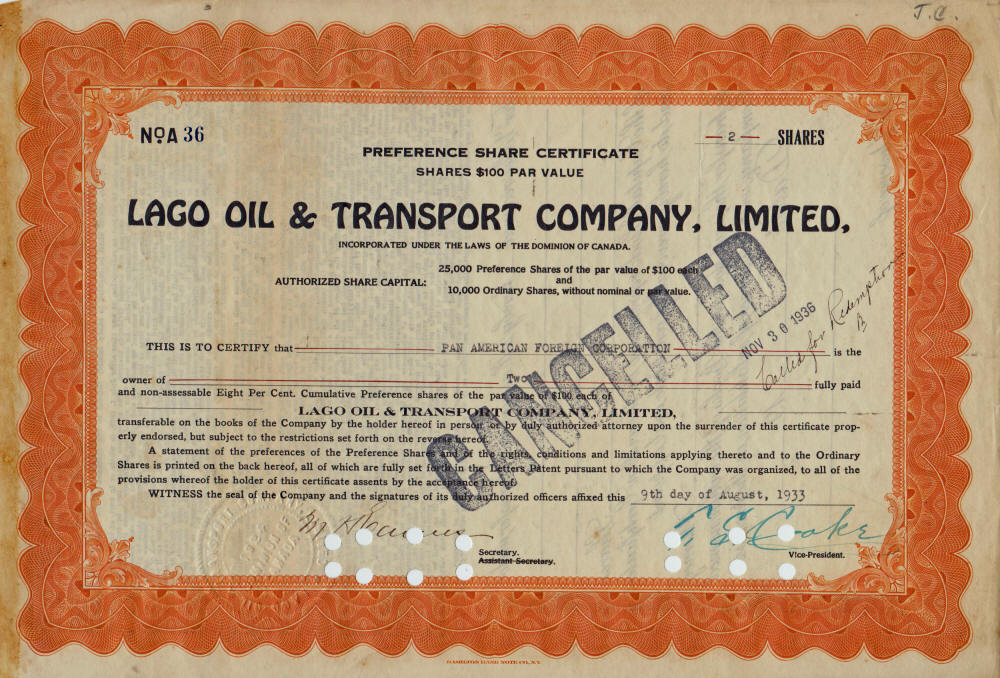 The following shares were in another book which seemed to replace the shares above.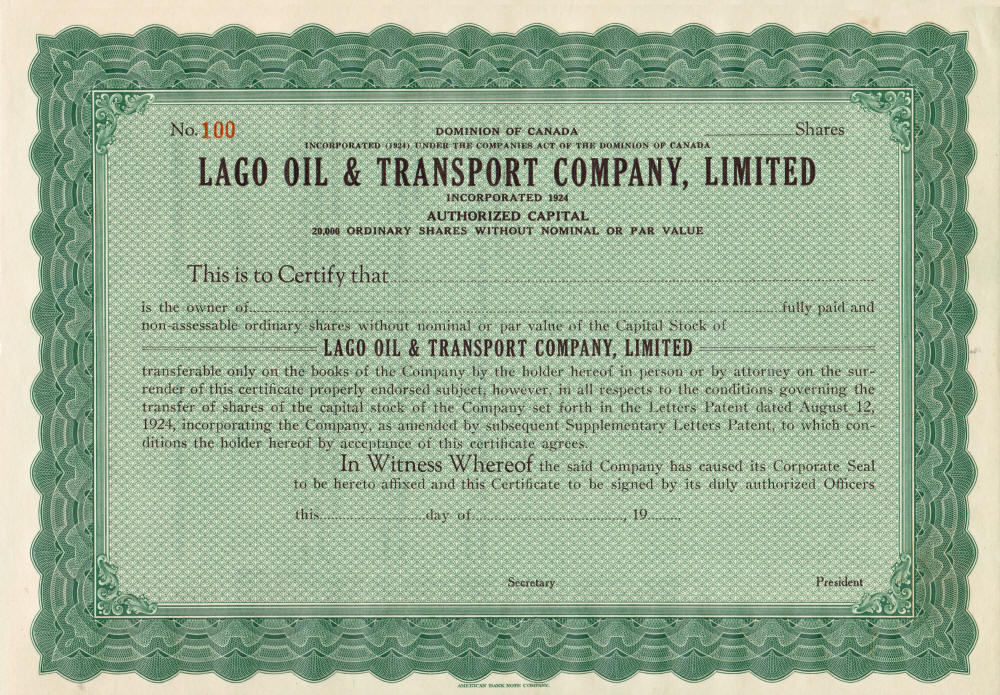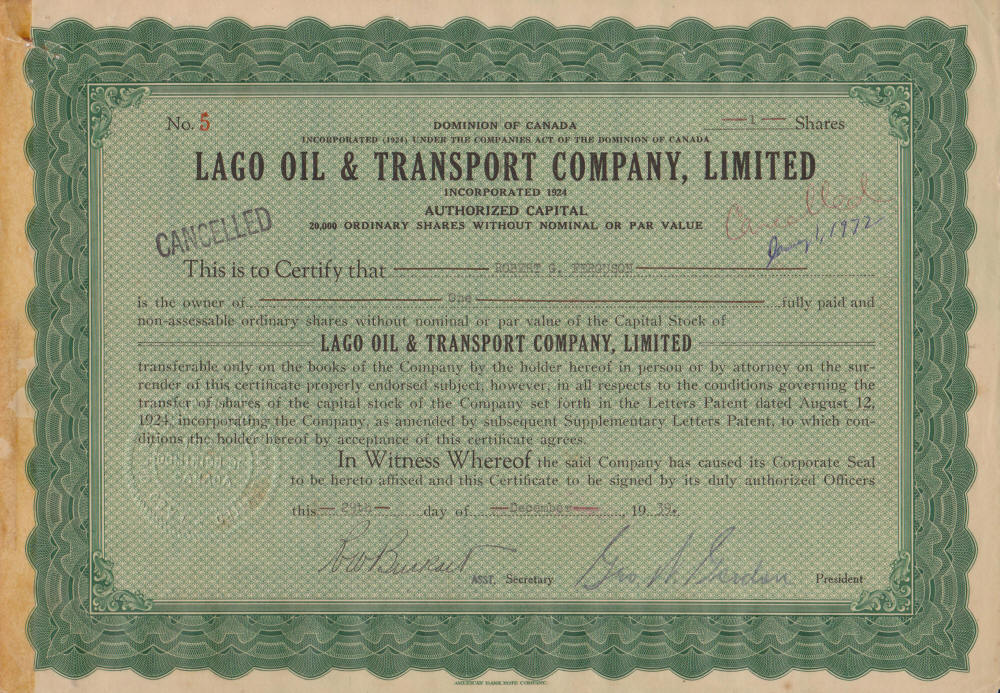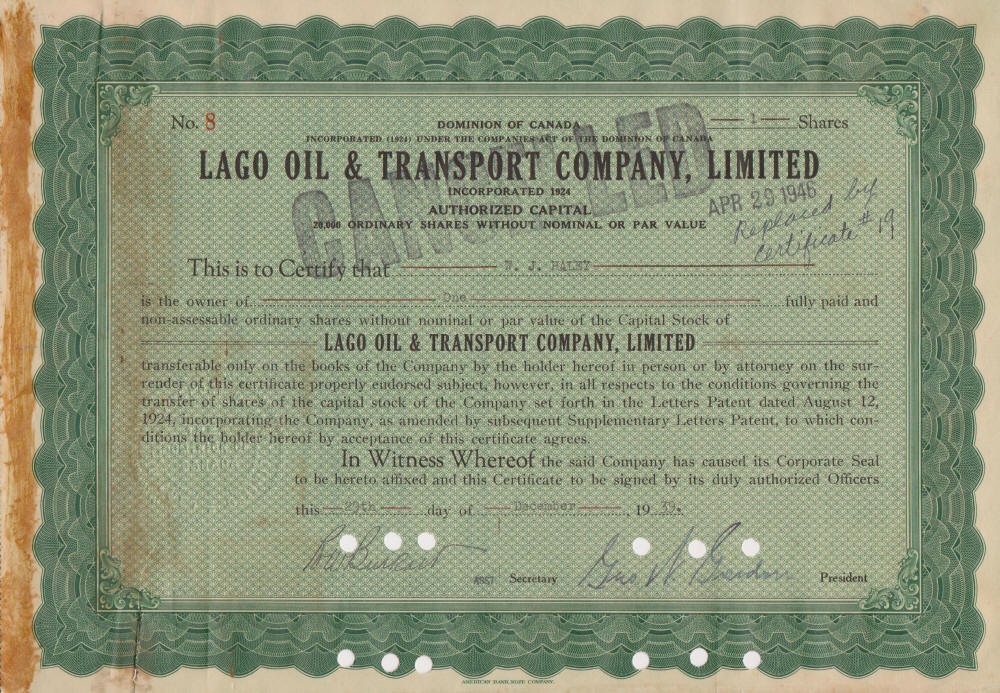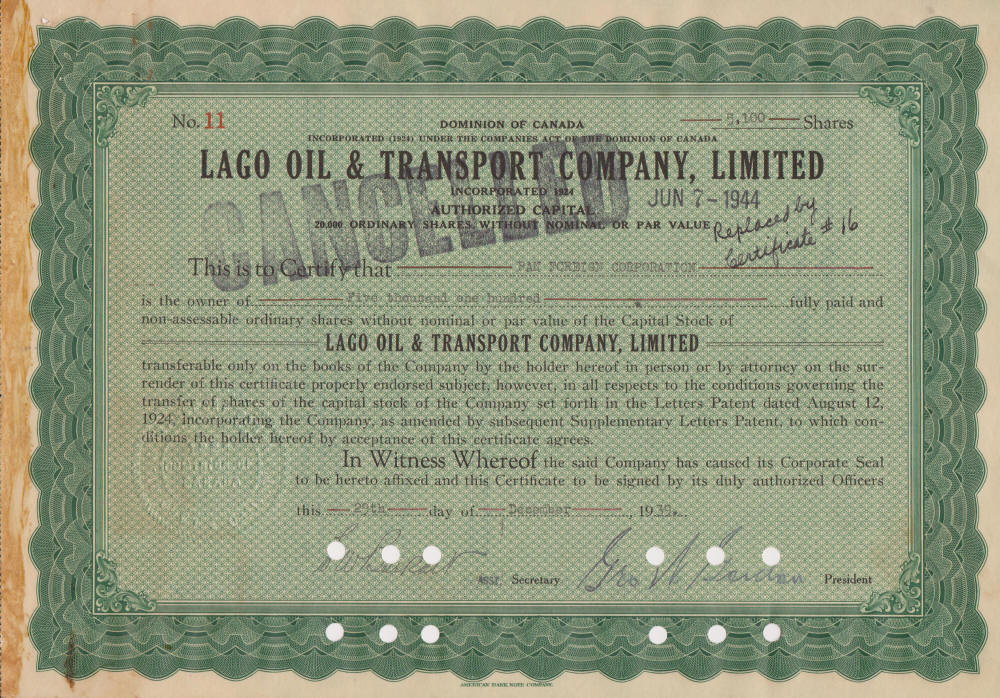 This was the only one of the "loose" stock that had any writing on the back all the others were blank except for the printed material as seen on this sample.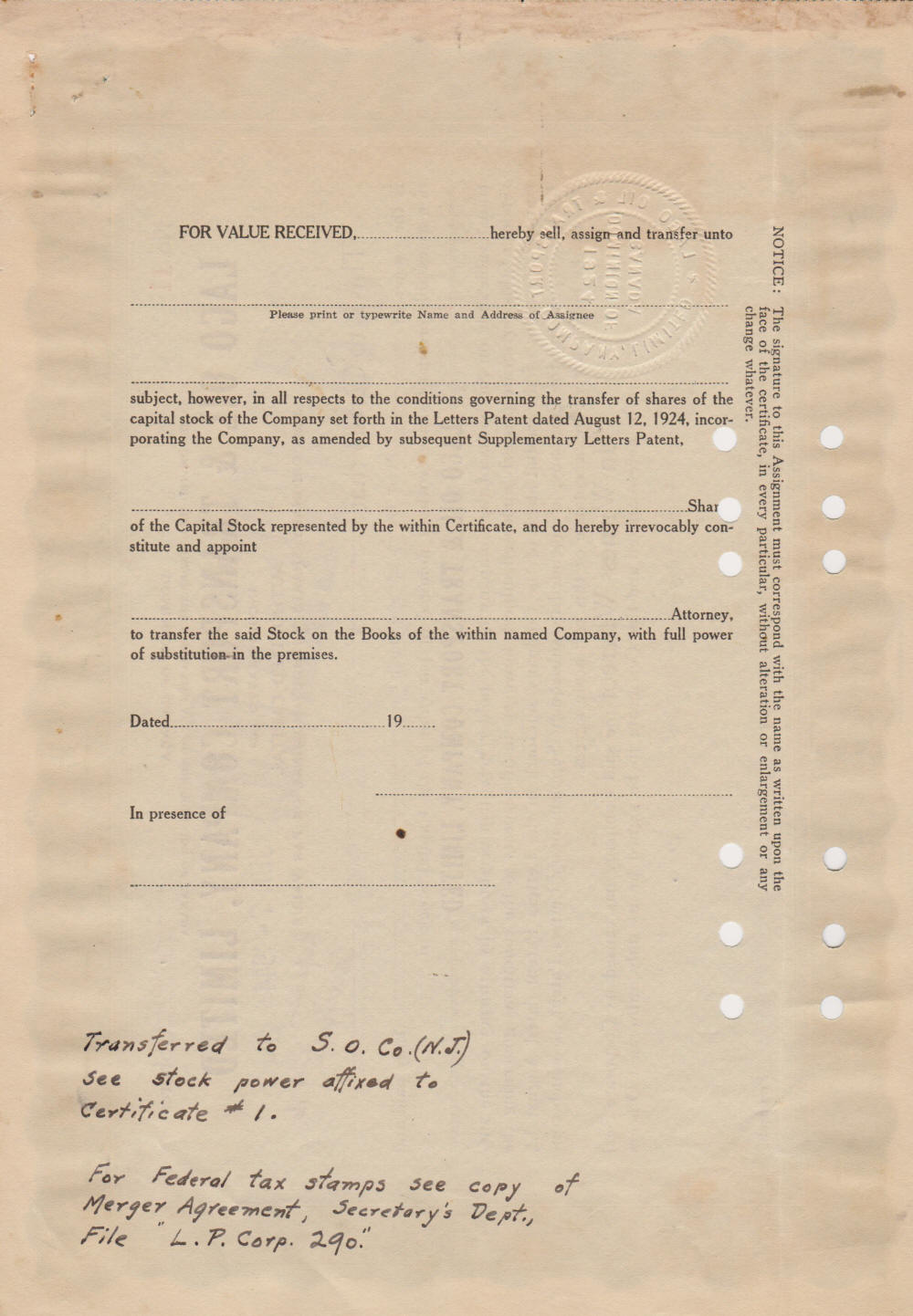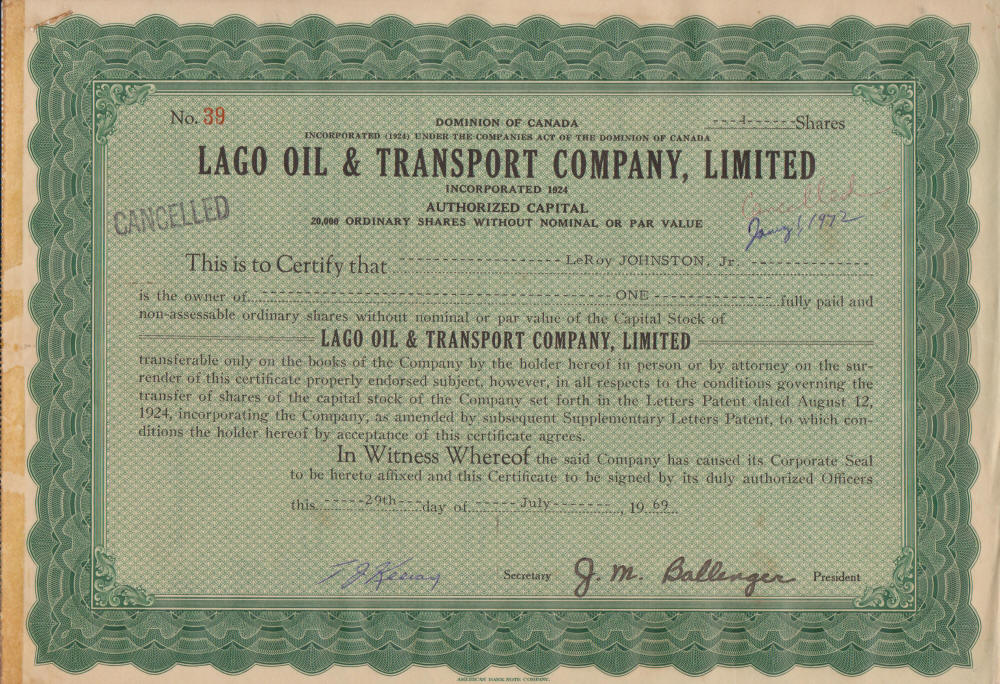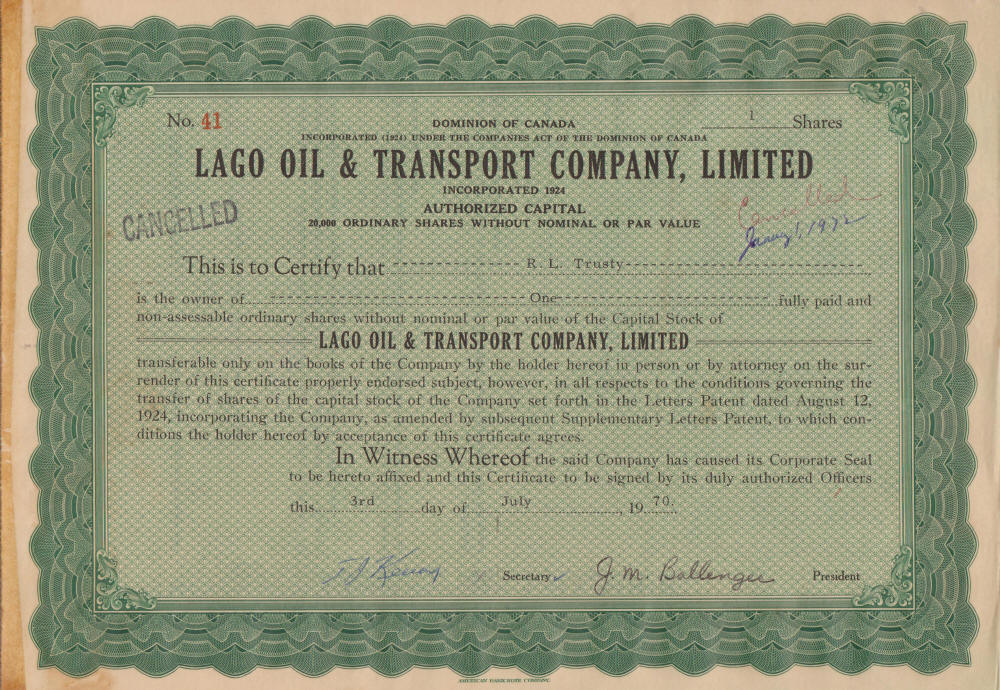 STOCK TRANSFER SHEET
The following are I believe transfer paper to go with each stock transferred, again, these were separated from from the stock, most are still attached to the stock with Scotch Tape
Some of these transfer papers are dated, others are not and some have tax stamps affixed while others do not.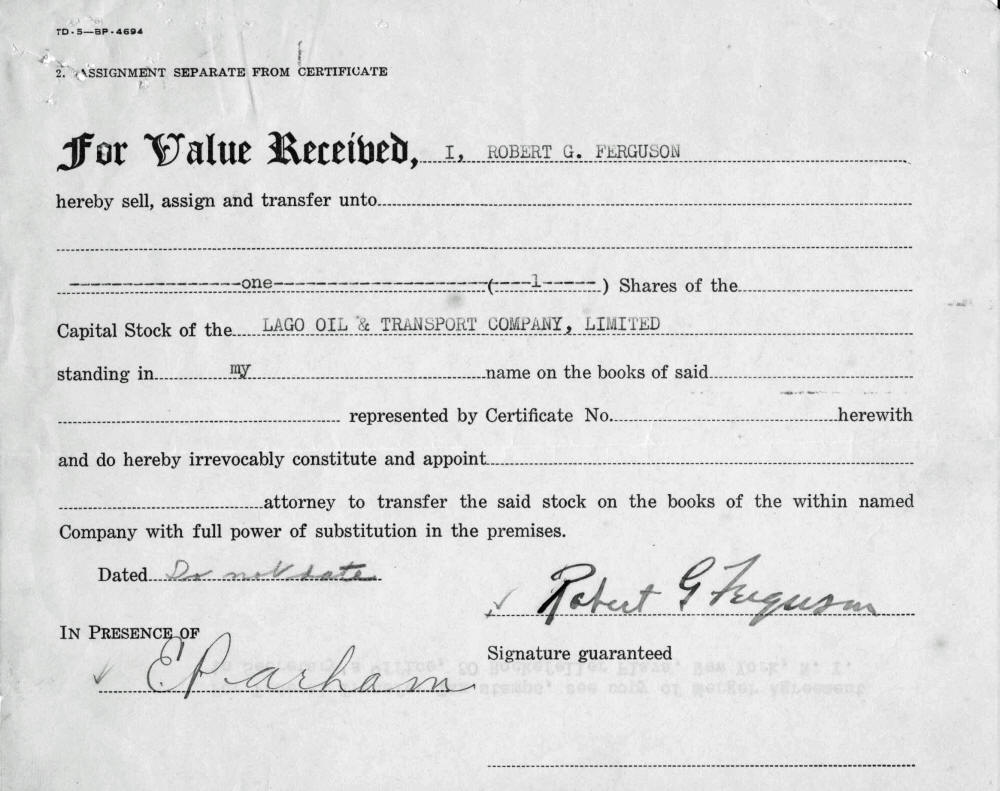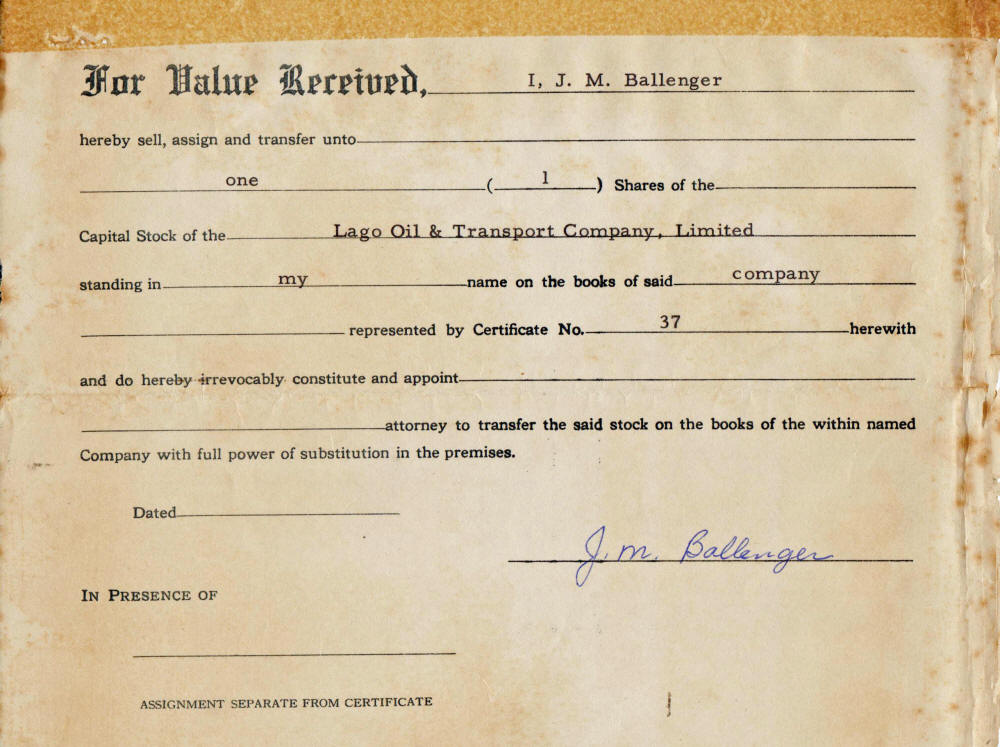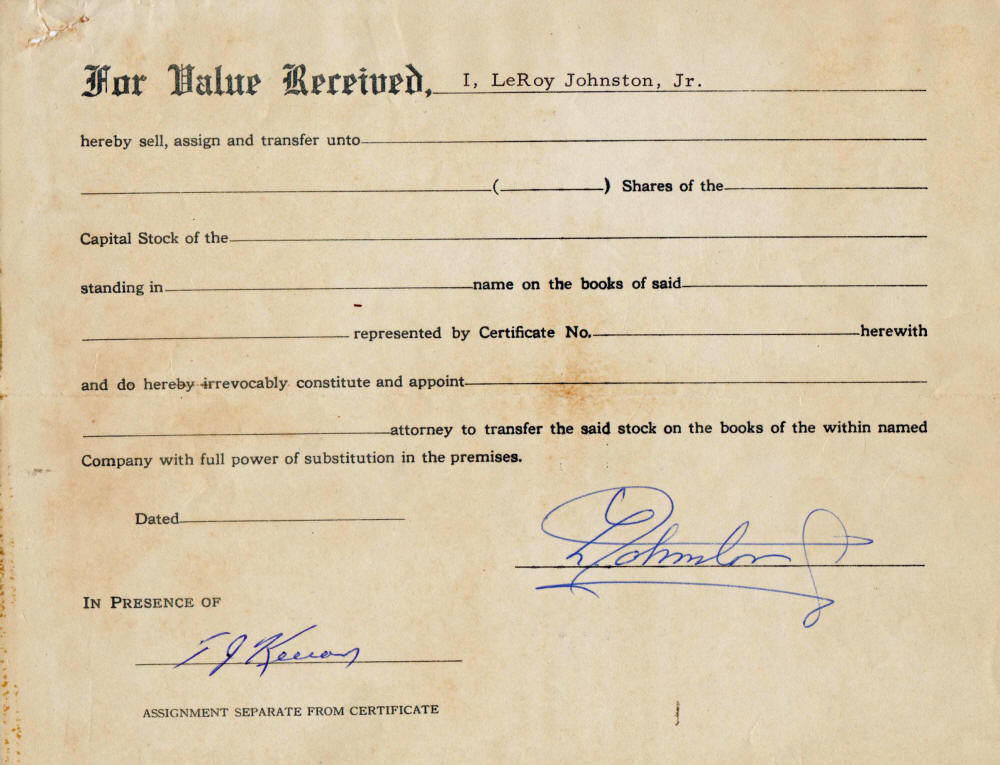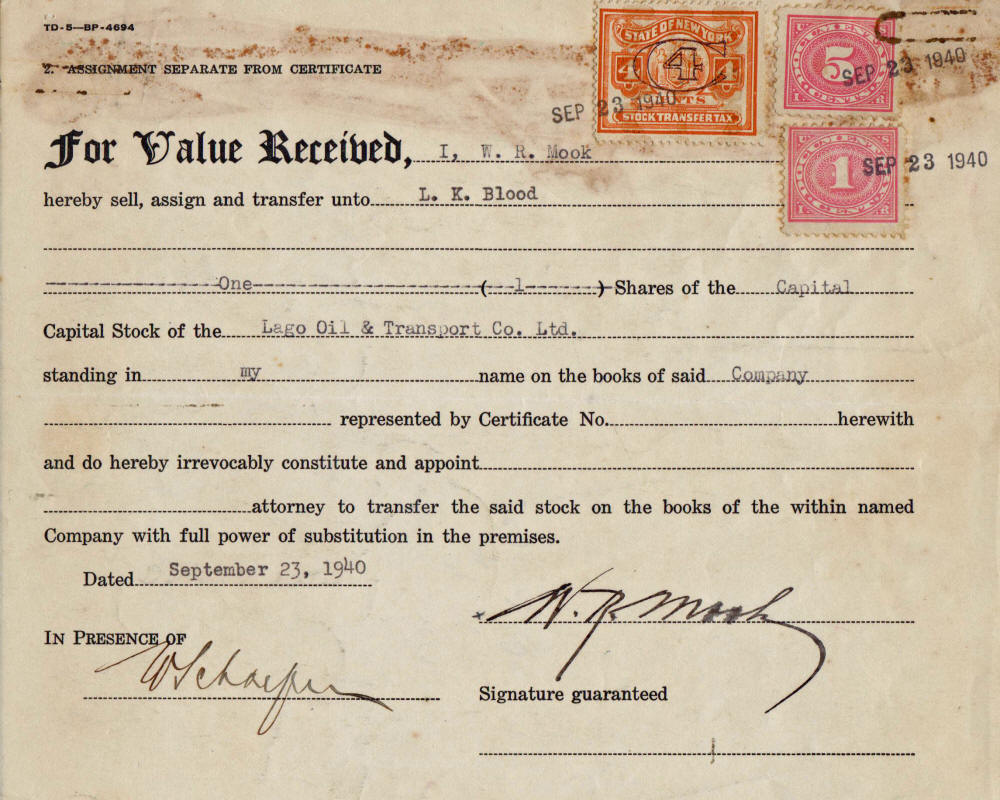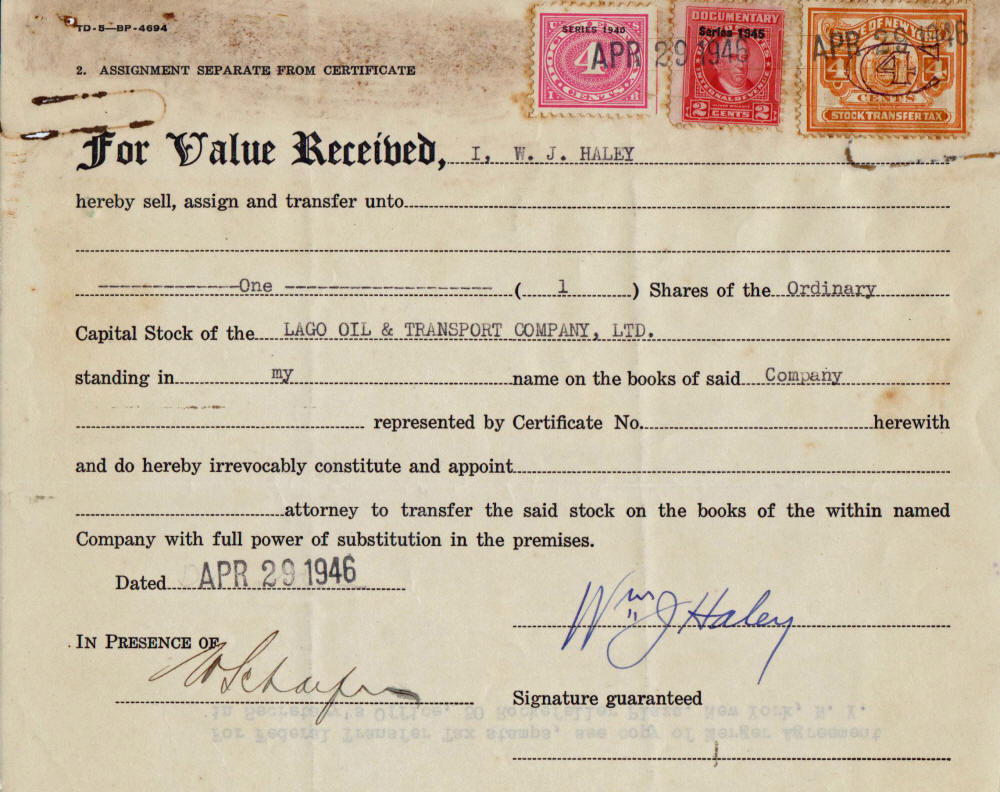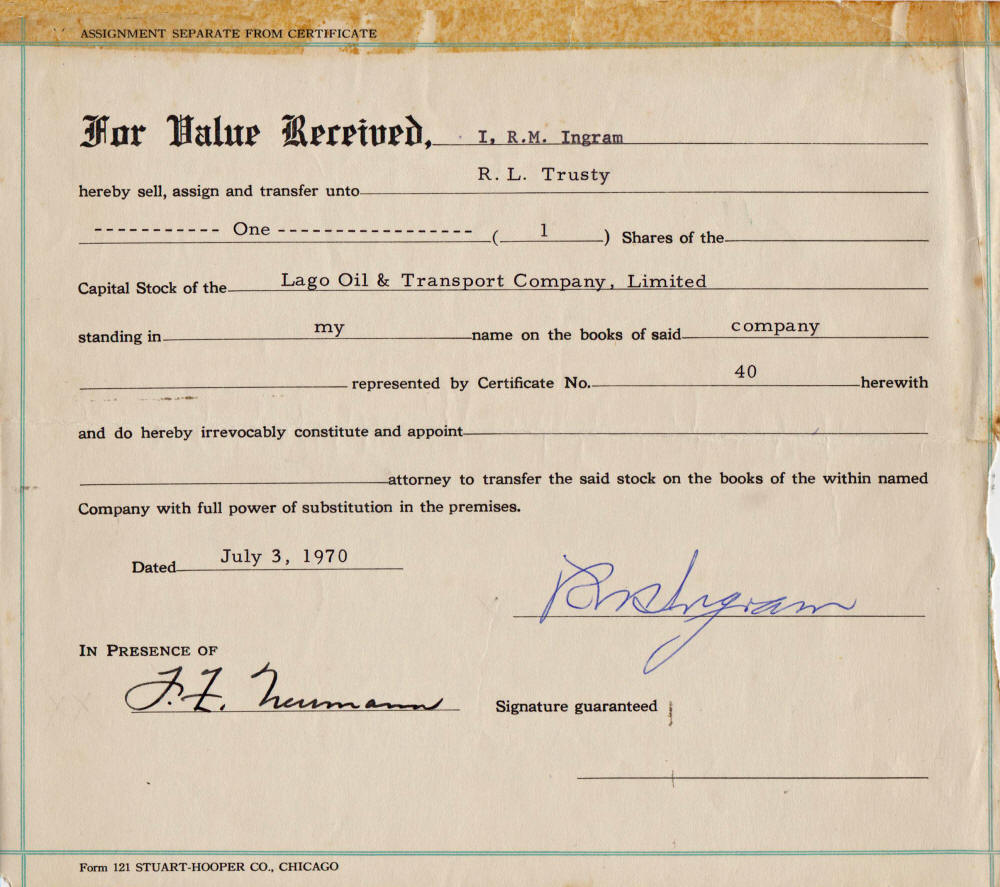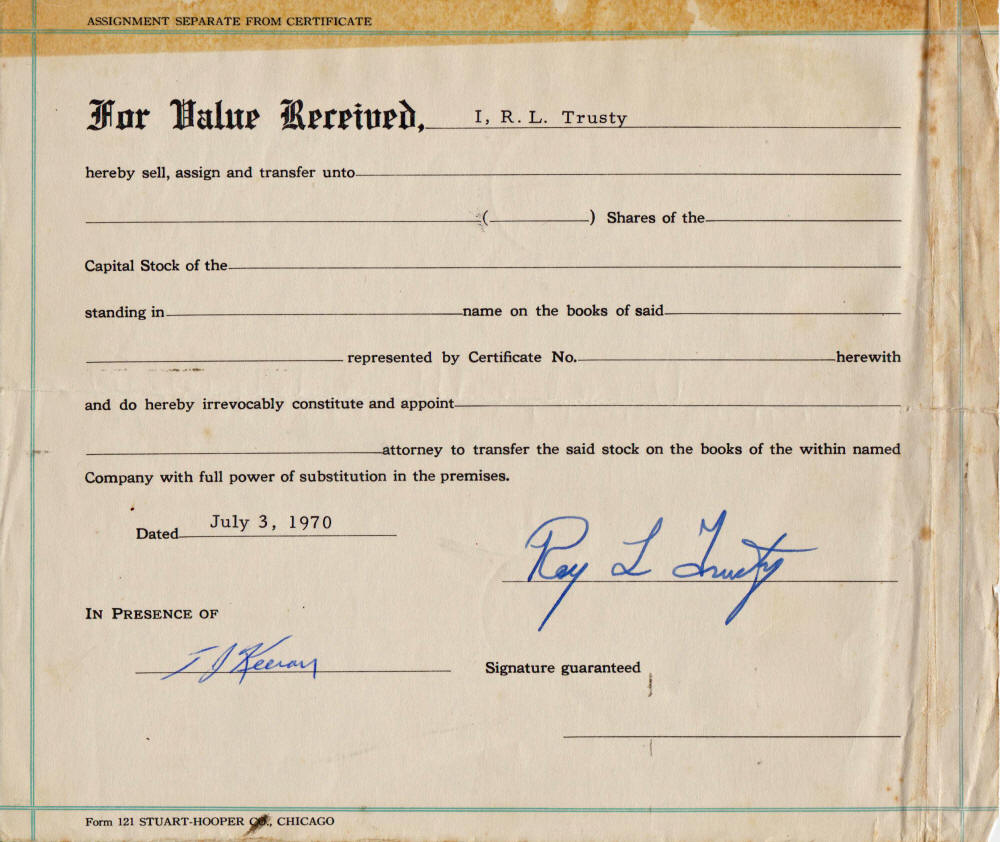 STOCK TRANSFER
The following are I believe transfer letter that were attached to each stock certificate. Again only those that are loose have been scanned, the ones that are still attached remain so at this time. When they reach the Archive I believe they may be separated to be put into protective sleeves. I will no undertake to do this as I know nothing about handling the old brittle paper.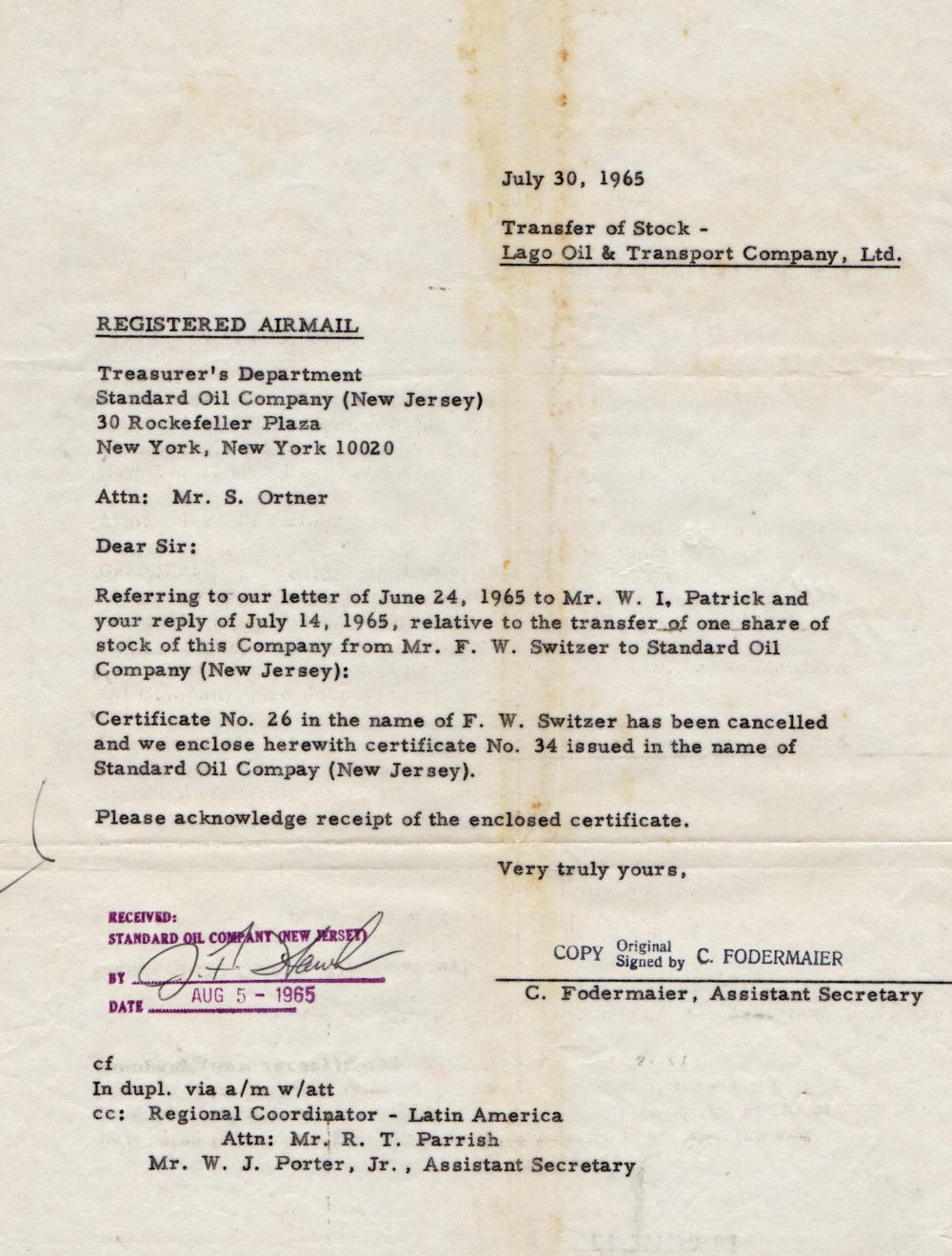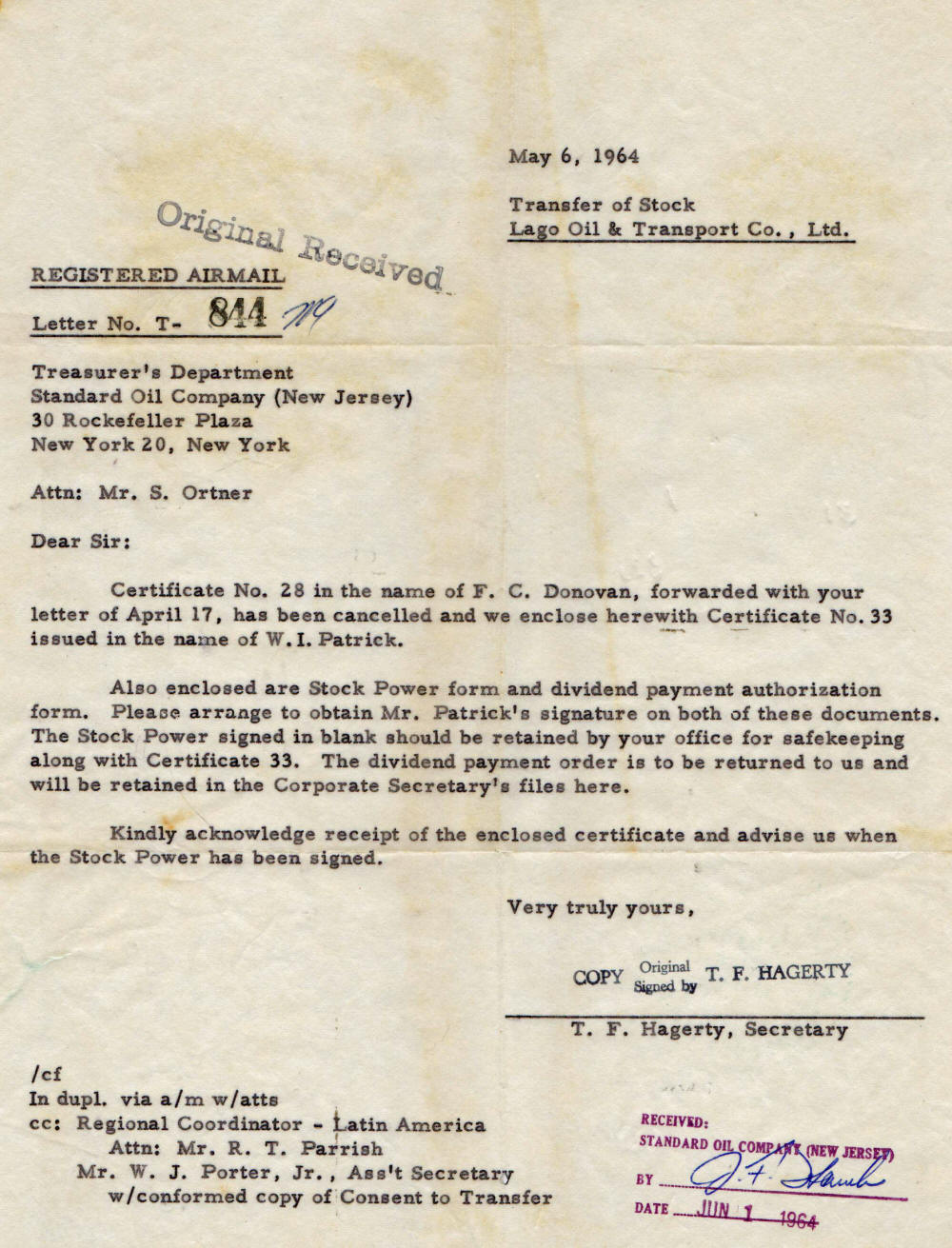 RETURN TO THE LAGO MATERIAL MASTER DIRECTORY
Use the link below to check how to use the Archive
ARCHIVED LAGO COLLECTION AT THE UNIVERSITY OF TEXAS