PHOTOS FROM 1997
Photos provided by Karen Keefer Johnson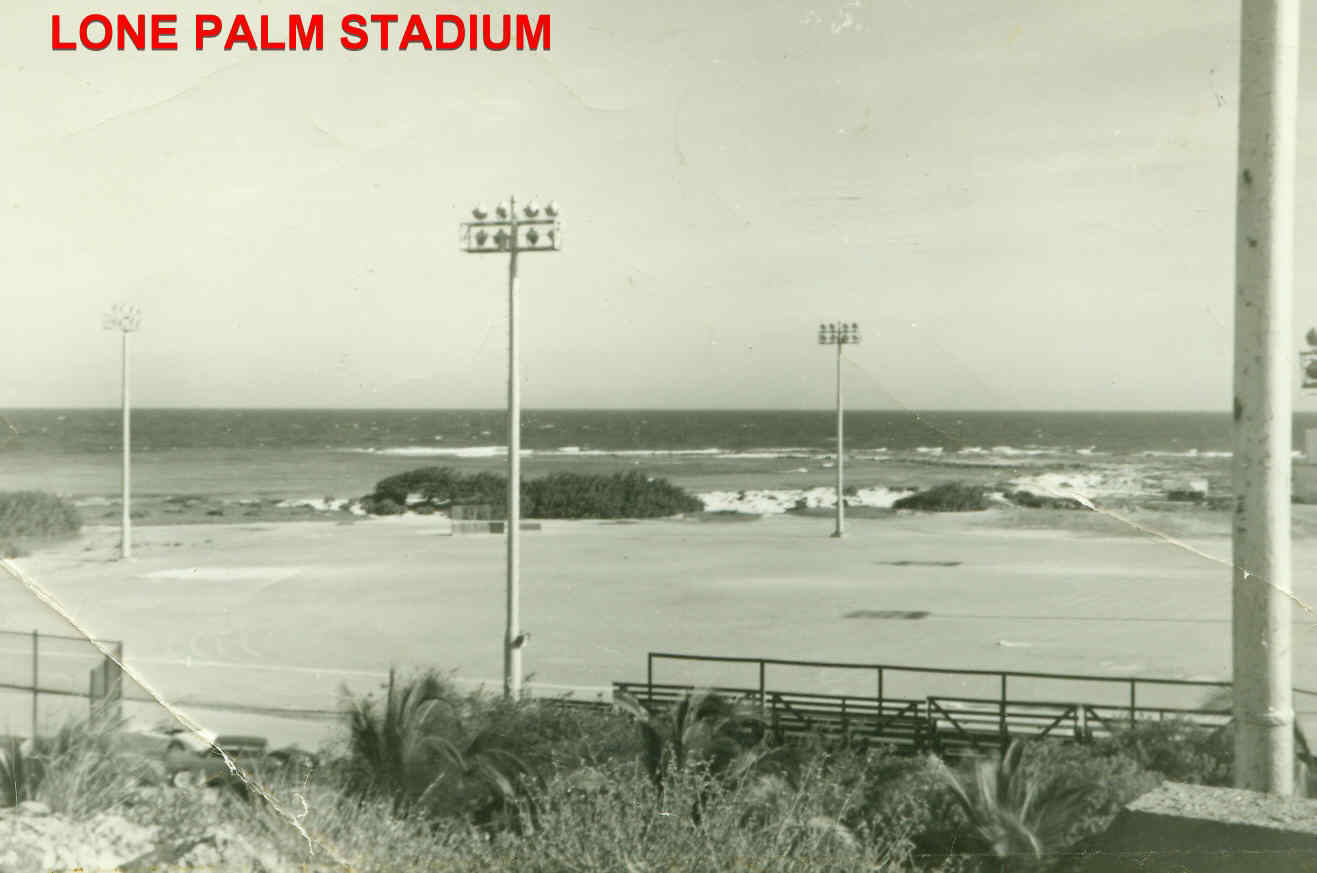 Lone Palm Stadium, in the early days, when there were sand dunes at little lagoon, which can be seen in the background.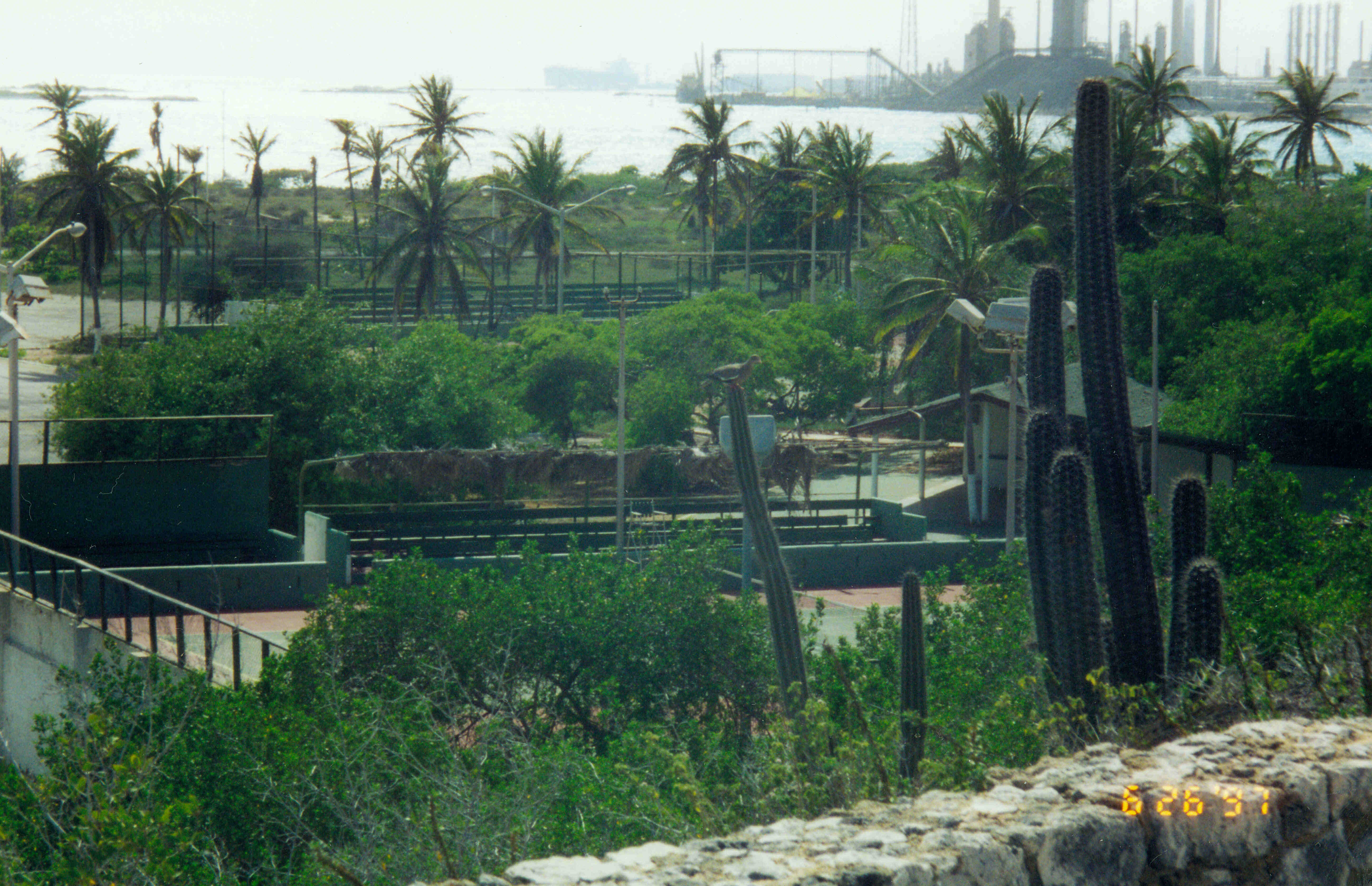 Tennis Courts, note the refinery in the background without the Cat Cracker.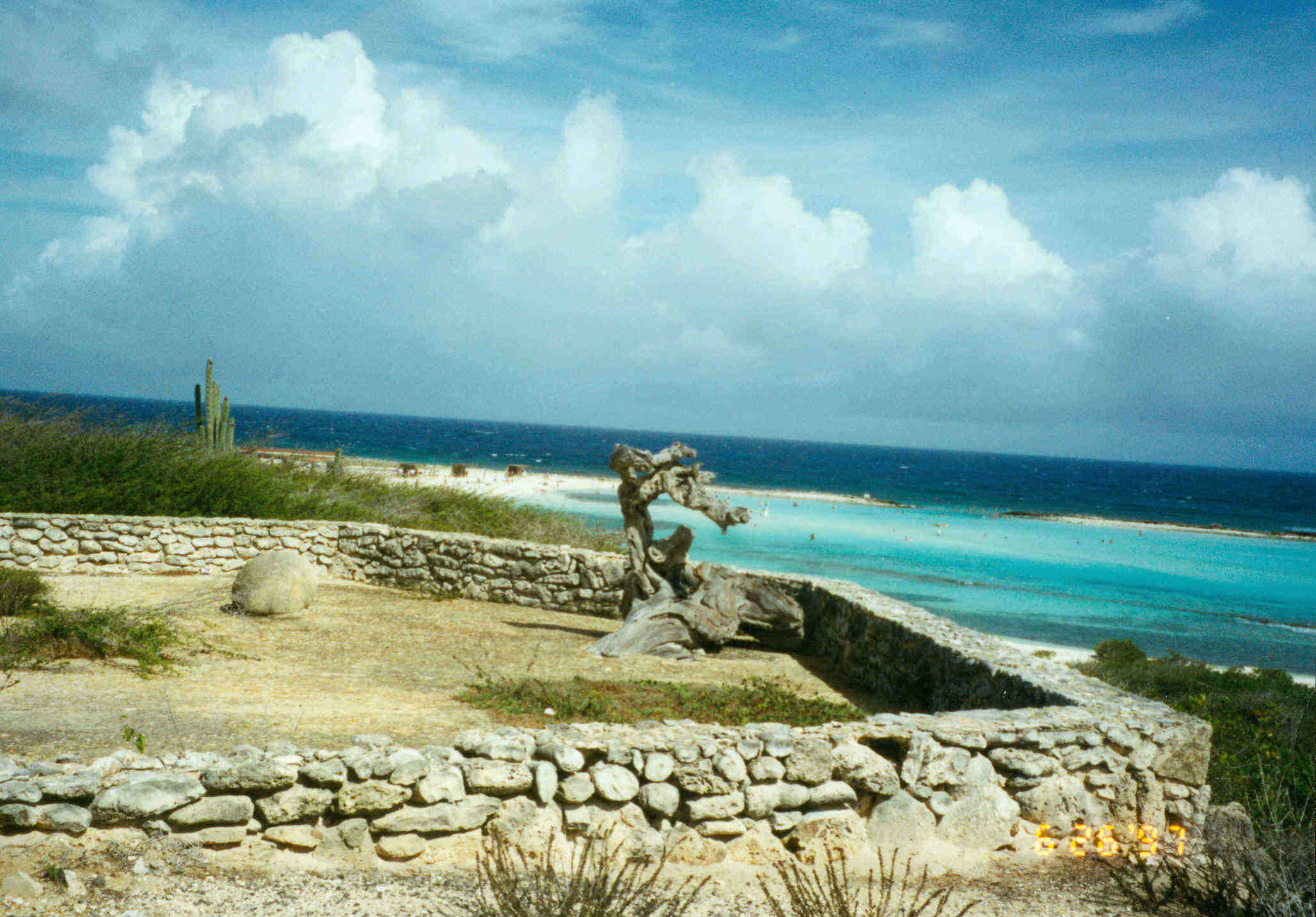 Little Lagoon from up on the cliff, where Casa Grande once stood, above Little Lagoon.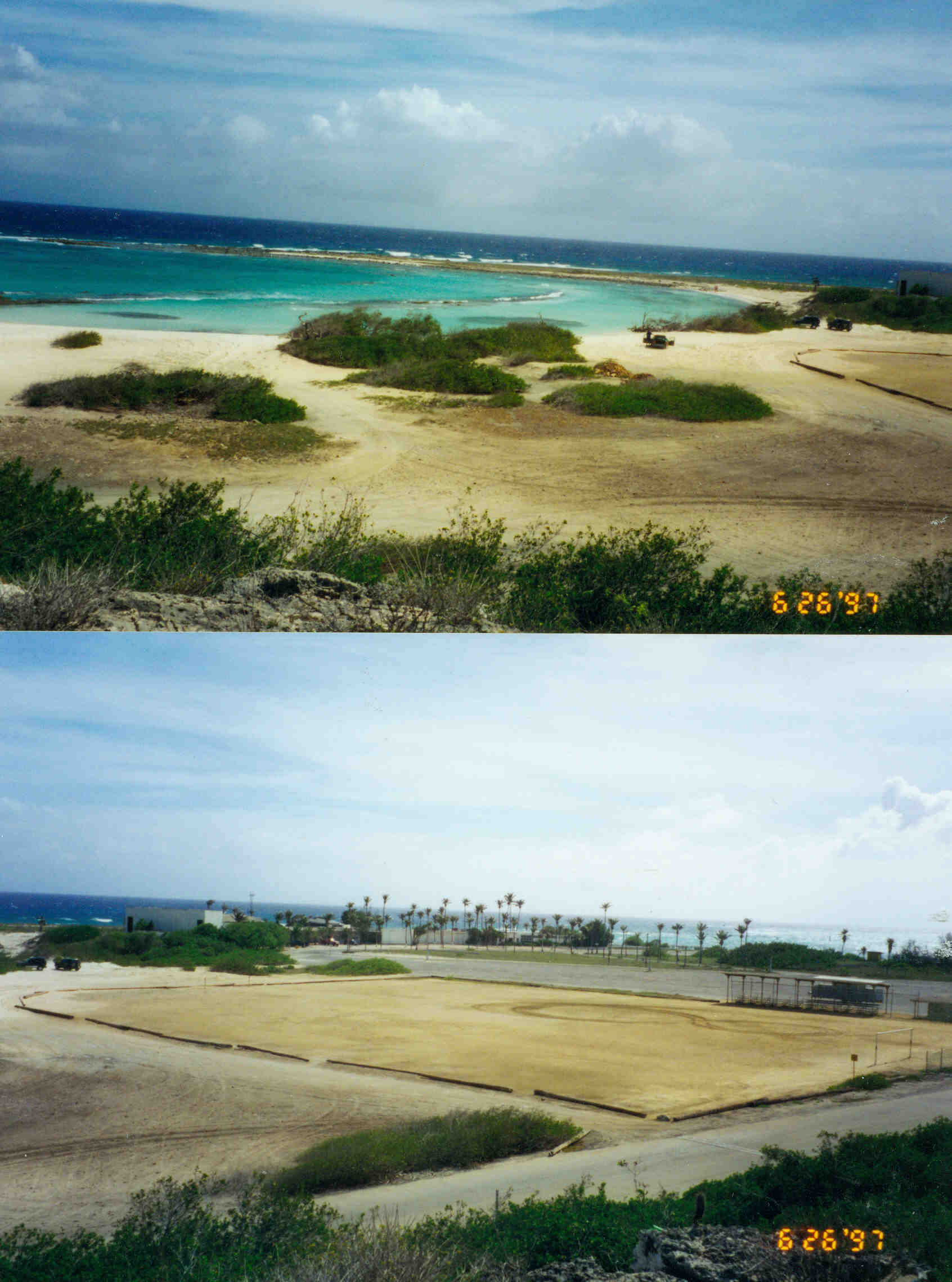 Baby Lagoon, where the sand dunes once were, now washed away after the hurricane
Lone Palm Stadium after the hurricane, note the lights have been removed.
RETURN TO LAGO COLONY DIRECTORY