POMEROY SCRAPBOOK
Today (February 6, 2009) I received an email from Paul Roesch who is Al Pomeroy's grandson, his mother is Nancy Pomeroy. Paul's mother is still living but the other Pomeroy children, Joan, Donald and Thomas have all passed away. If any of you who lived in Lago Colony and knew the Pomeroy children would like to get in touch with Paul send me an email and I will forward you his email address. He would like to hear stories about the family when they lived in Aruba.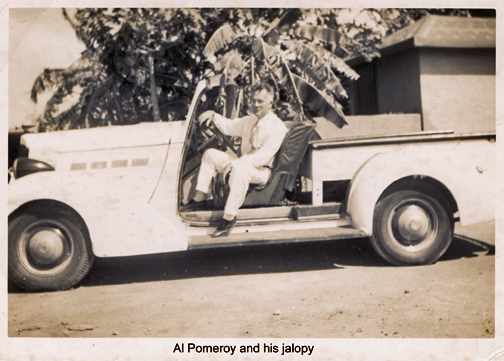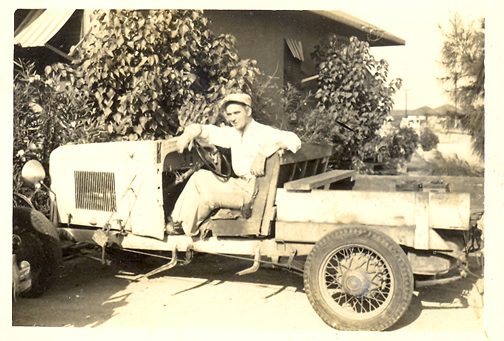 Another of Al Pomeroy's old jalopies.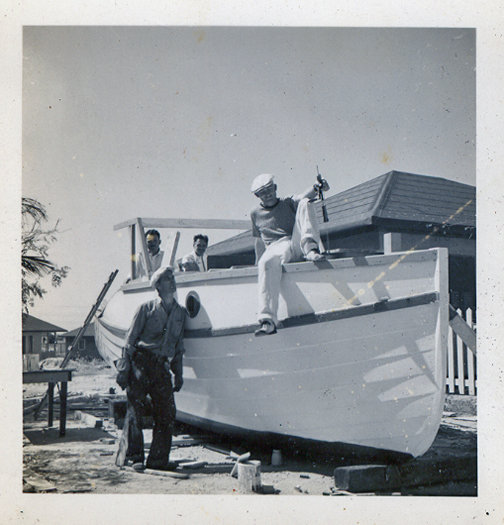 Al Pomeroy and friends with a boat they seem to be working on by their bungalow. Does anyone remember the boat?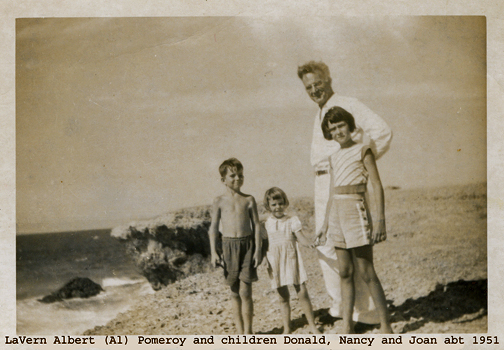 Al and three of his children on the north shore of Aruba.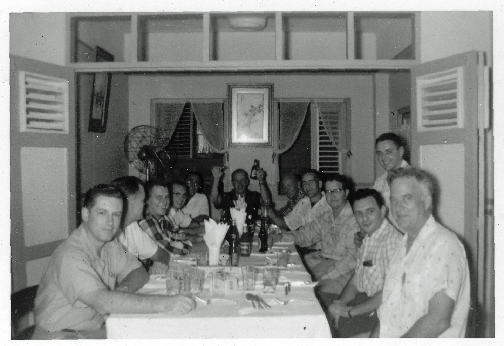 Al and friends, looks like co-workers to me, can any one name any of these people or know where the photo was taken, if so let me know.
RETURN TO THE LAGO FAMILY SCRAPBOOK PAGE