LAGO PHOTOS
FROM AROUND 1935
These photos were given to Dolfi Kock by a man who lives in Aruba and are really wonderful photos of the Lago refinery and Lago Colony in the very early years. Thanks to all for the photos.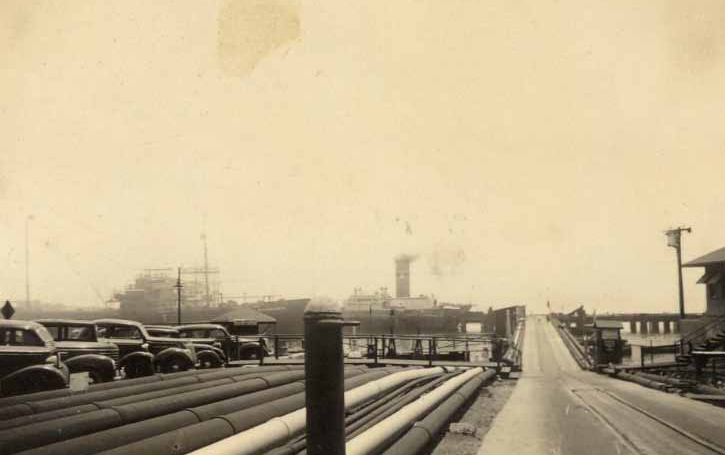 Inside refinery near the docks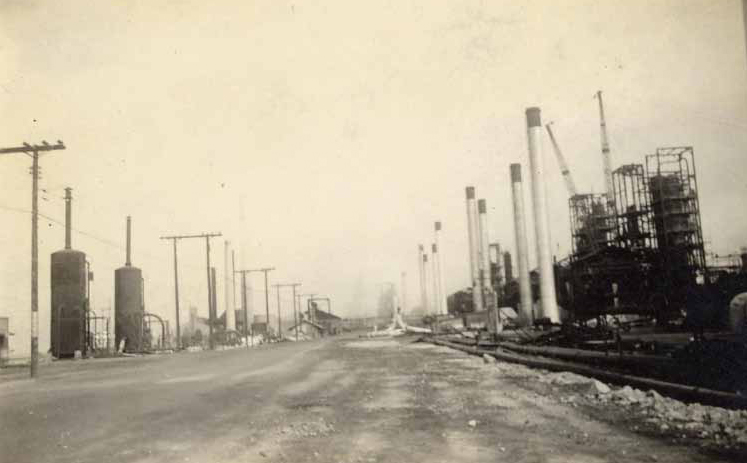 Another view inside the refinery while the units were under construction.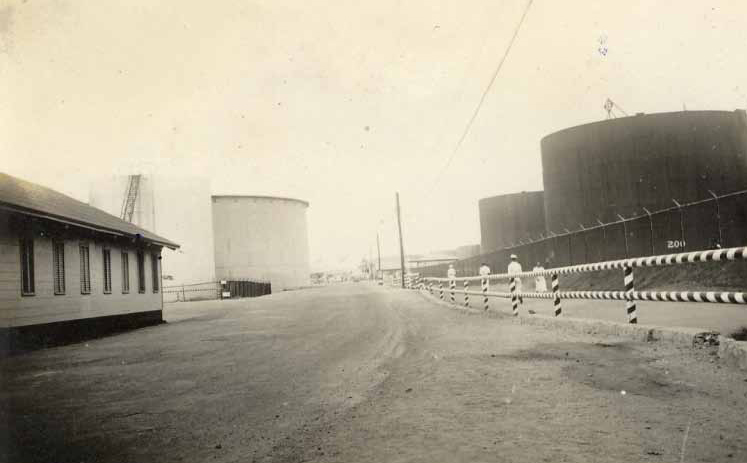 Tanks inside the refinery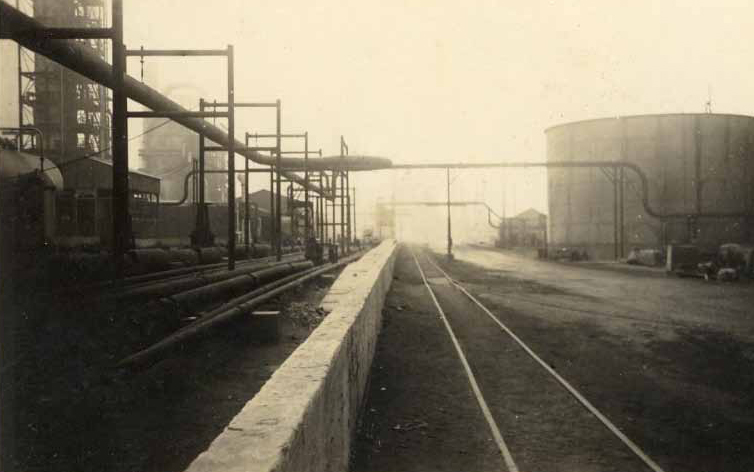 Inside the refinery with view of the old railroad once used by the Phosphate Mining Co.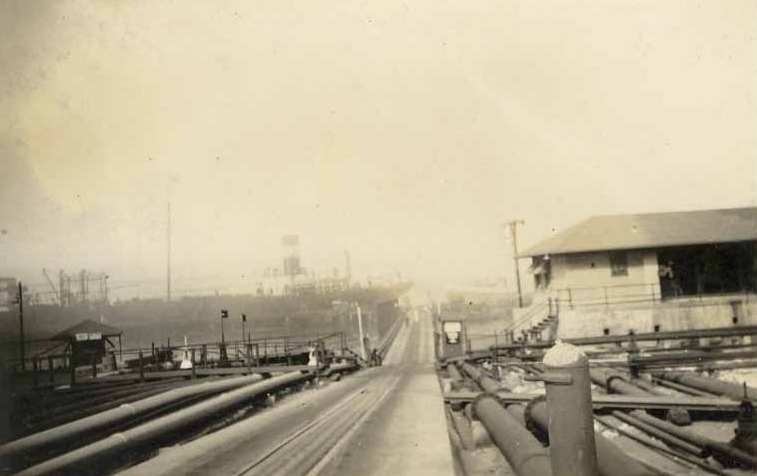 View towards one of the piers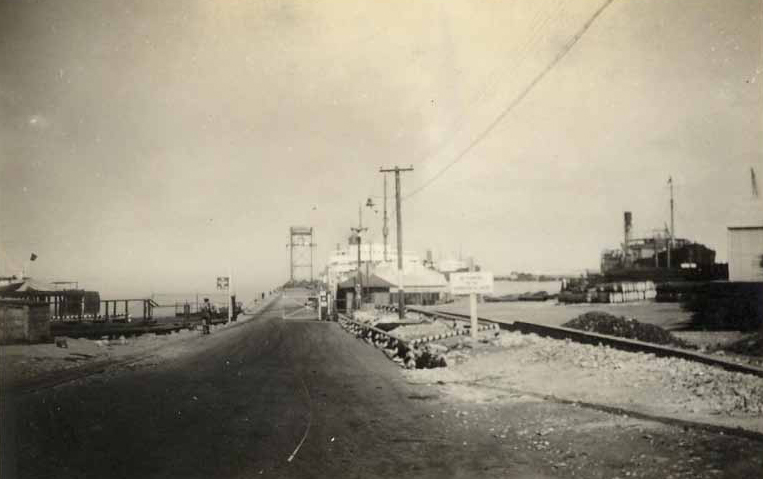 Another view to one of the piers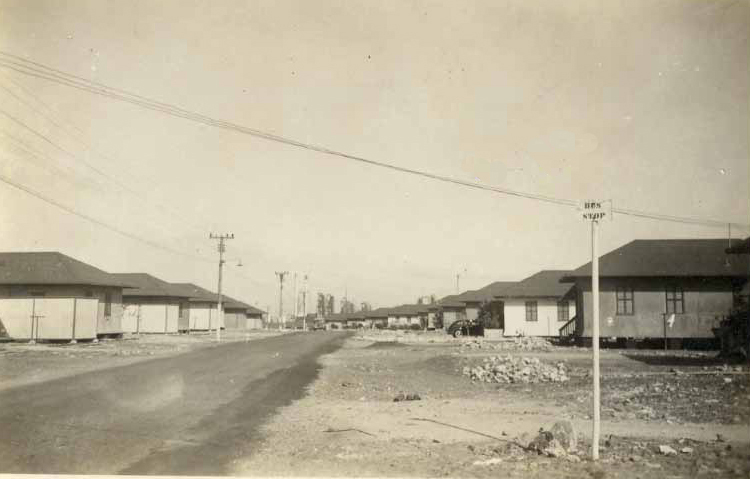 View of Lago Colony in the very early days. These were the first houses built as can be seen by the flair at the bottom of the wall.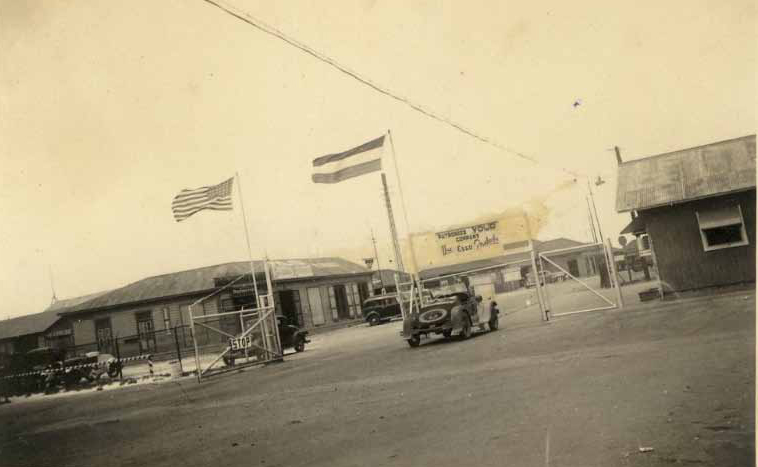 Main Gate taken from inside the refinery looking out to San Nicholas. I believe the sign say "Support your company, Use Esso Fuels" Just a little reminder as you leave work.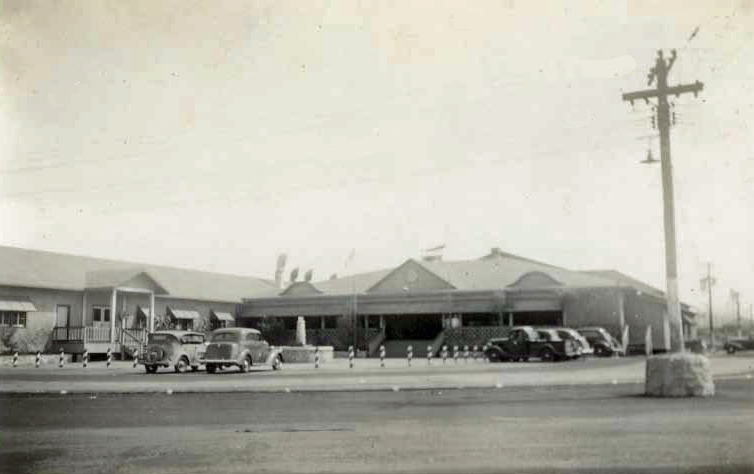 The first Esso Club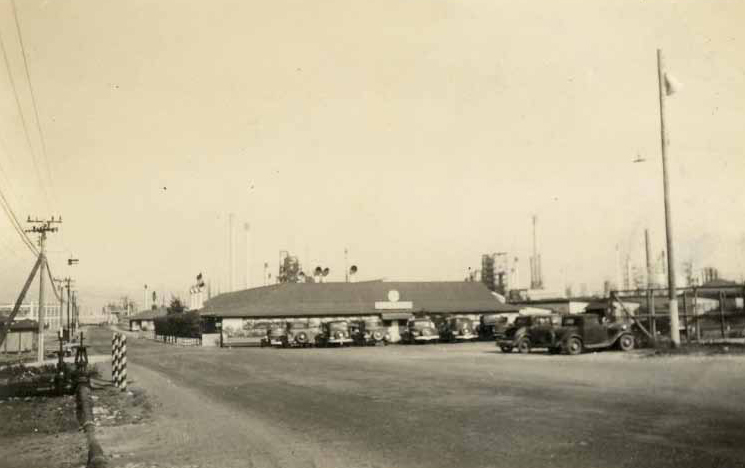 The Esso Dining Hall. If you look close on the left you can see the two story building that housed the lab. The Main Office was not built at this time.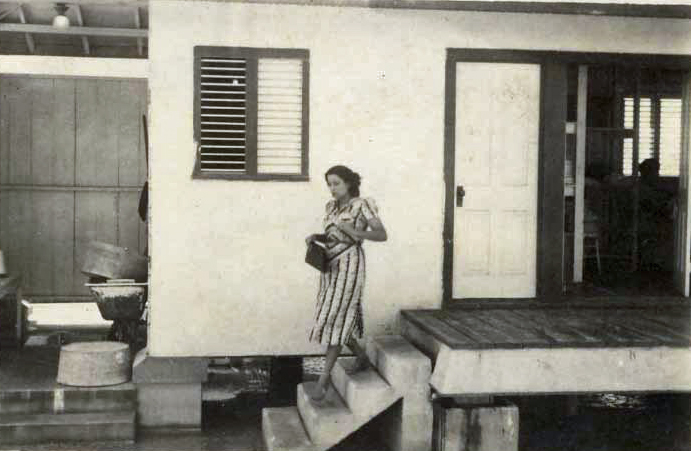 Lady coming out of one of the offices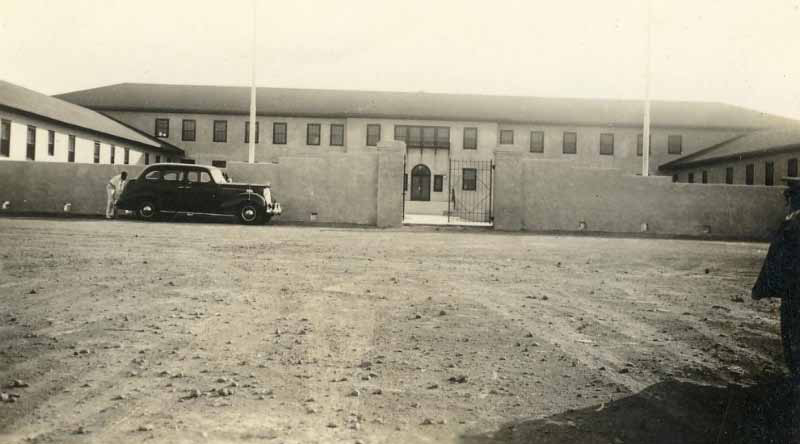 Lago Hospital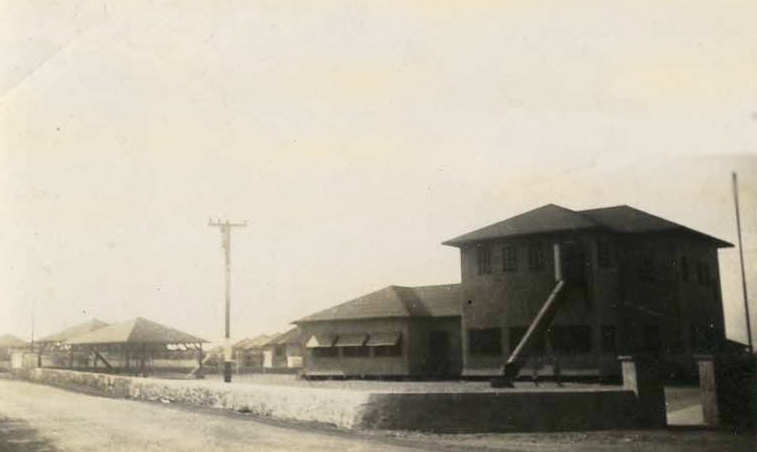 Lago School. This was before the school yard was fenced.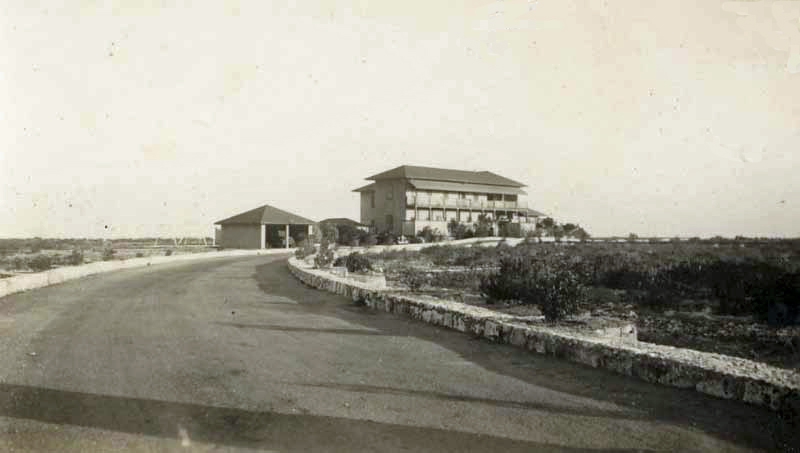 La Casa Grande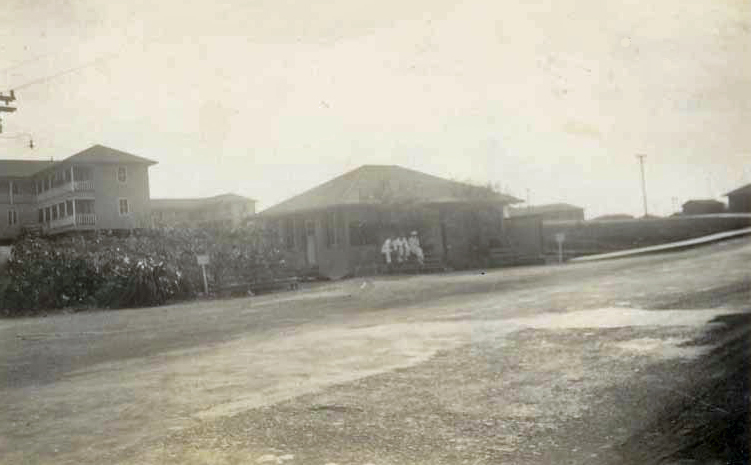 First Post Office in front of the BQ's. This building later became the telephone exchange.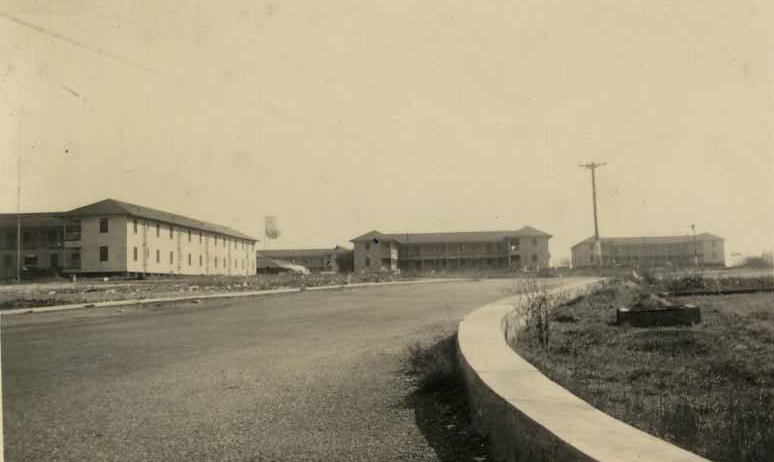 View of the BQ's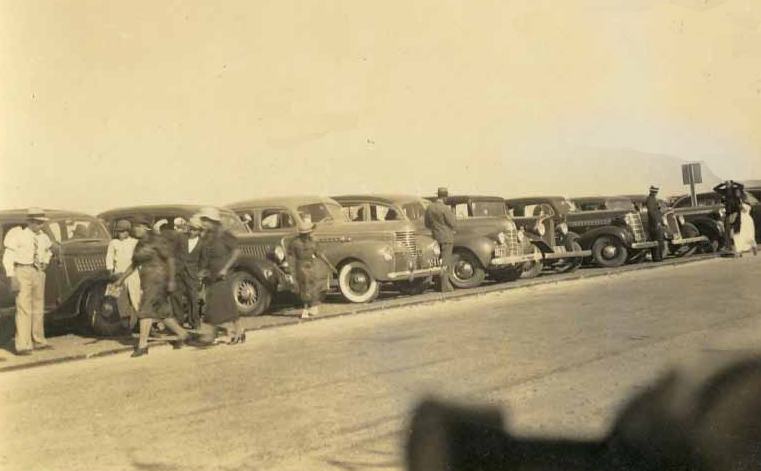 Row of cars with people, maybe waiting for a parade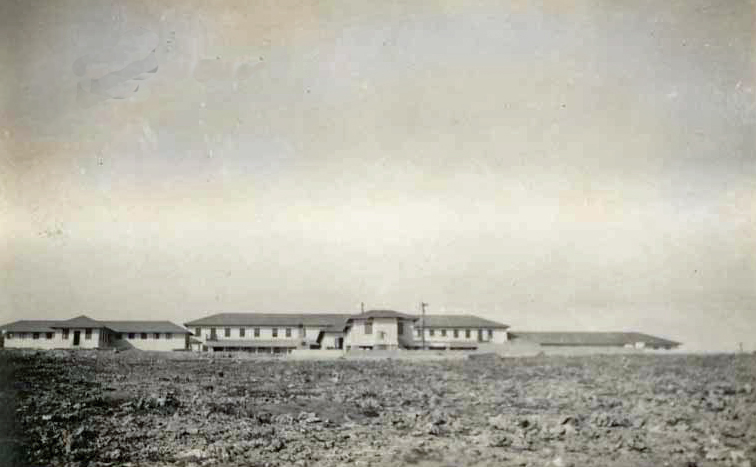 Another view of the hospital from the side facing the Colony. Again this photo was taken before any of the water tanks were built.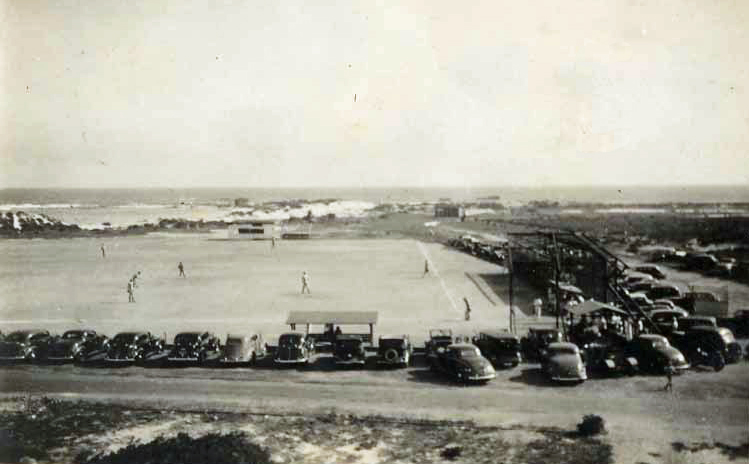 Lone Palm Stadium with baseball game in progress, look at all the cars. This was long before the Esso Club was built.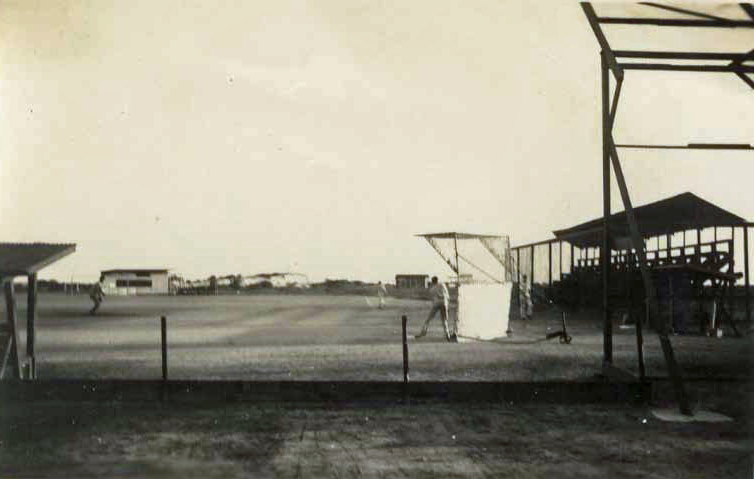 Closer view of Lone Palm Stadium, no spectators. Does anyone know what the building the the background were used for?
RETURN TO LAGO REFINERY DIRECTORY