KLM BROCHURE FROM THE EARLY DAYS
I could find no date on this brochure but based on the hotel prices, Strand Hotel in Aruba for f12.50 per day including meals, and Columbus Hotel in Miami, $6.00 in Summer and $12.00 in Winter, per day including meals, and then the aircraft, I would say it dates from right after the war. Mary B. found the tickets, she got the brochure on June 5, 1945 on her first trip to Aruba.
CLICK ON FIRST PAGE TO GO BACK TO LEAVING ARUBA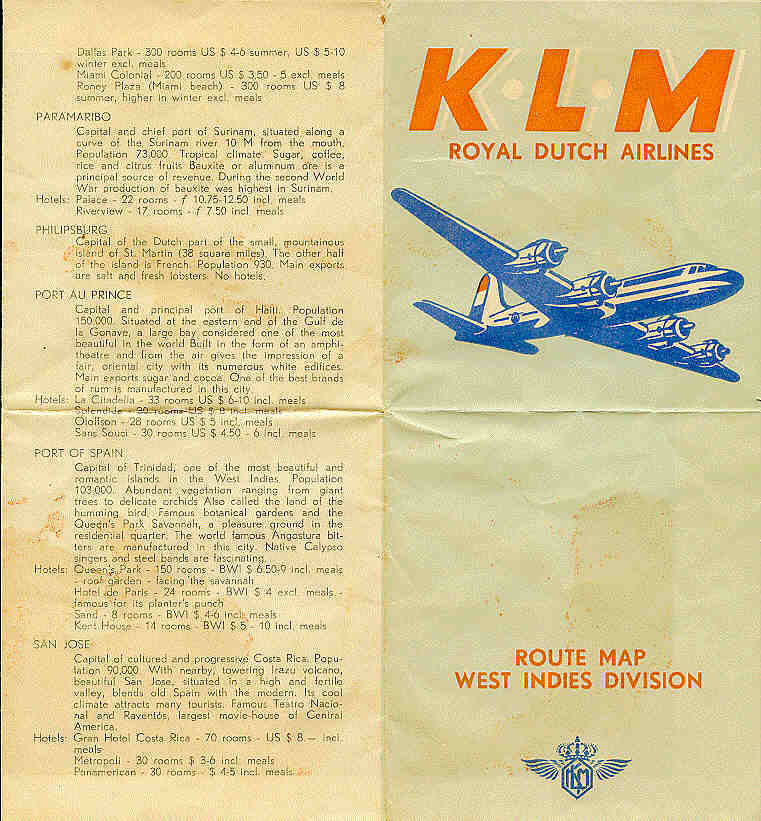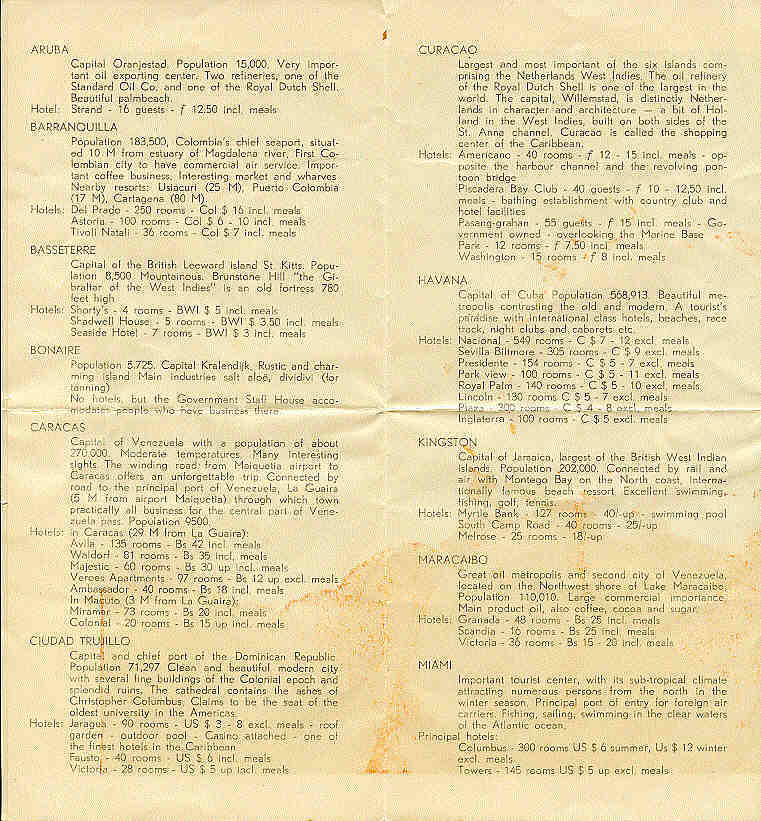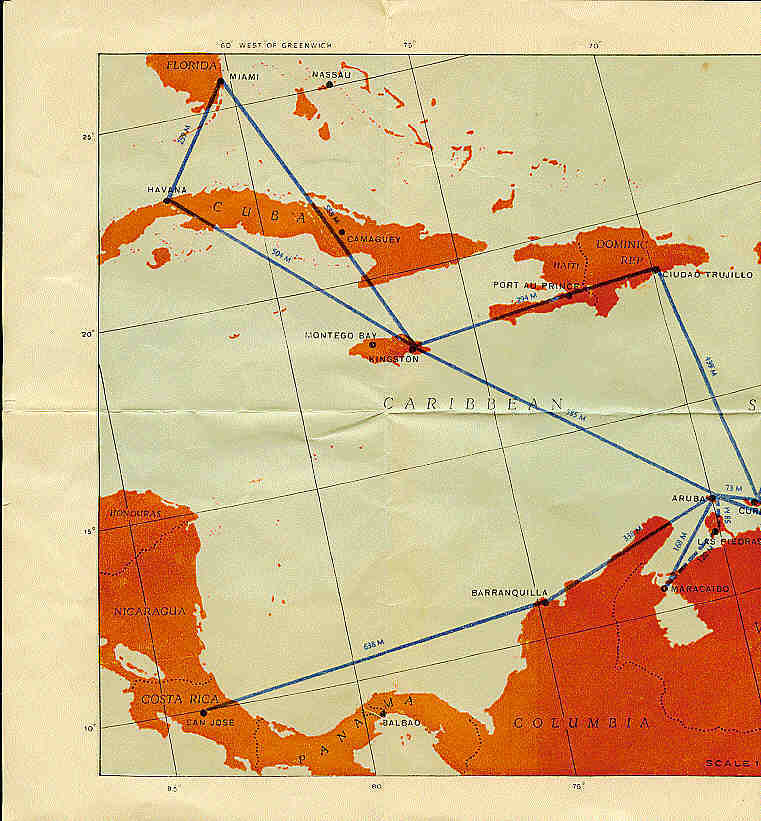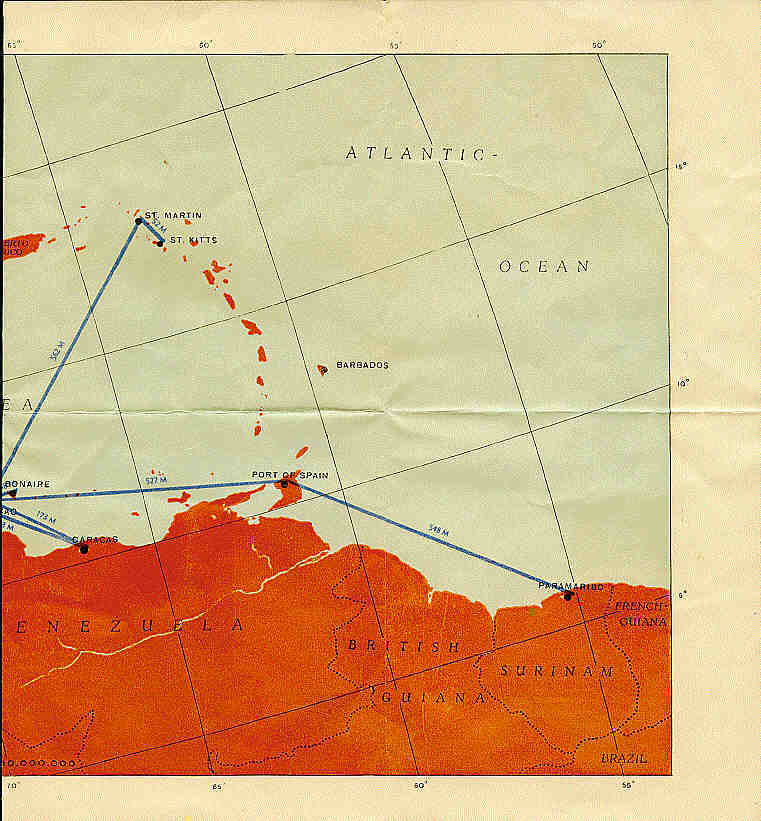 THE FOLLOWING CAME FROM BILL McMASTER. HE GOT THIS FROM KLM ON HIS FLIGHT FROM ARUBA TO MIAMI, WHICH WAS THE FIRST LEG OF THE TRIP HOME TO ENGLAND WITH HIS MOTHER AND SISTER AFTER HIS FATHER WAS KILLED. THAT WAS NOVEMBER 10, 1944.