STEVE KEIBLER
These first pages are from issues of the Pan Aruba's IN'S & OUT'S SECTION.
These pages from the Pan Aruban are not censured, the copy was high lighted and the scanning caused the high lighted section to appear blackened. In most cases you can make out what is underneath. On full pages the print appears small, if you click on the page and it will take you to a larger copy of the same page. To return, click on the larger copy and it will return you to this page.
To get an idea of what tanker travel was like see GOING ON VACATION.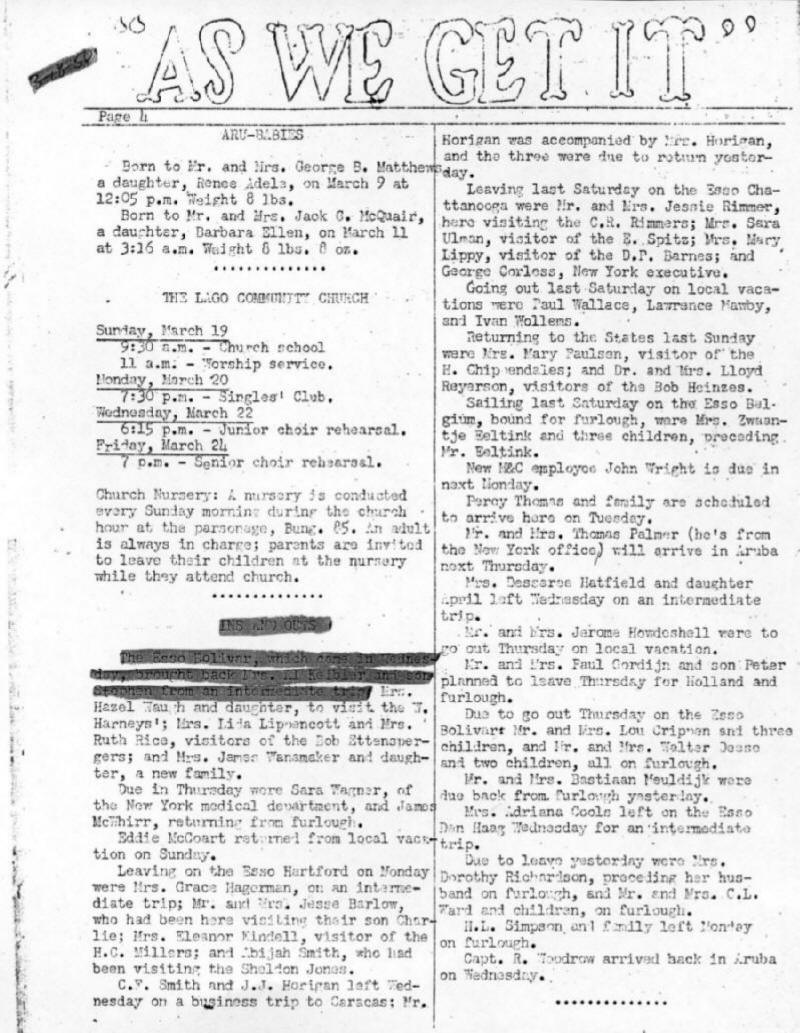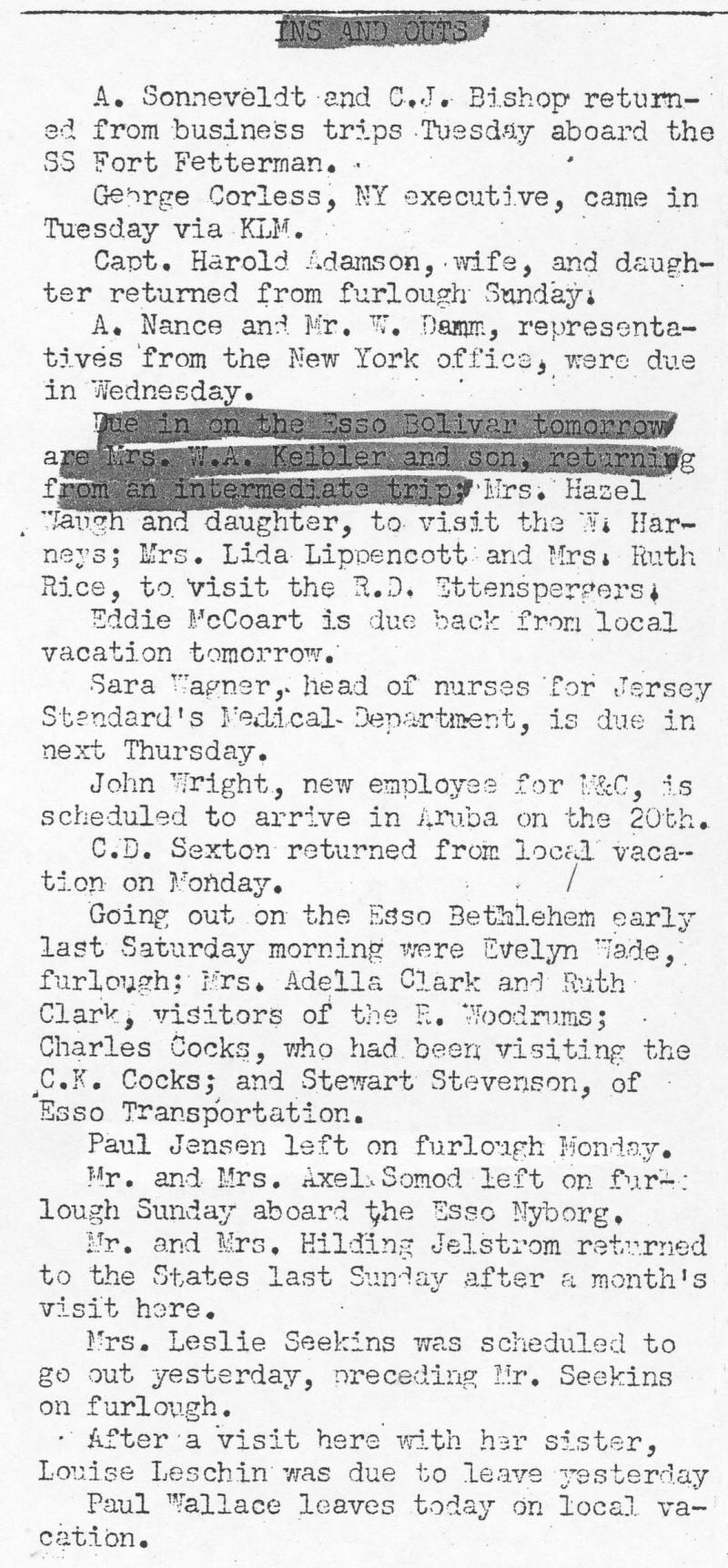 This next page is missing some of the text at the bottom of the page.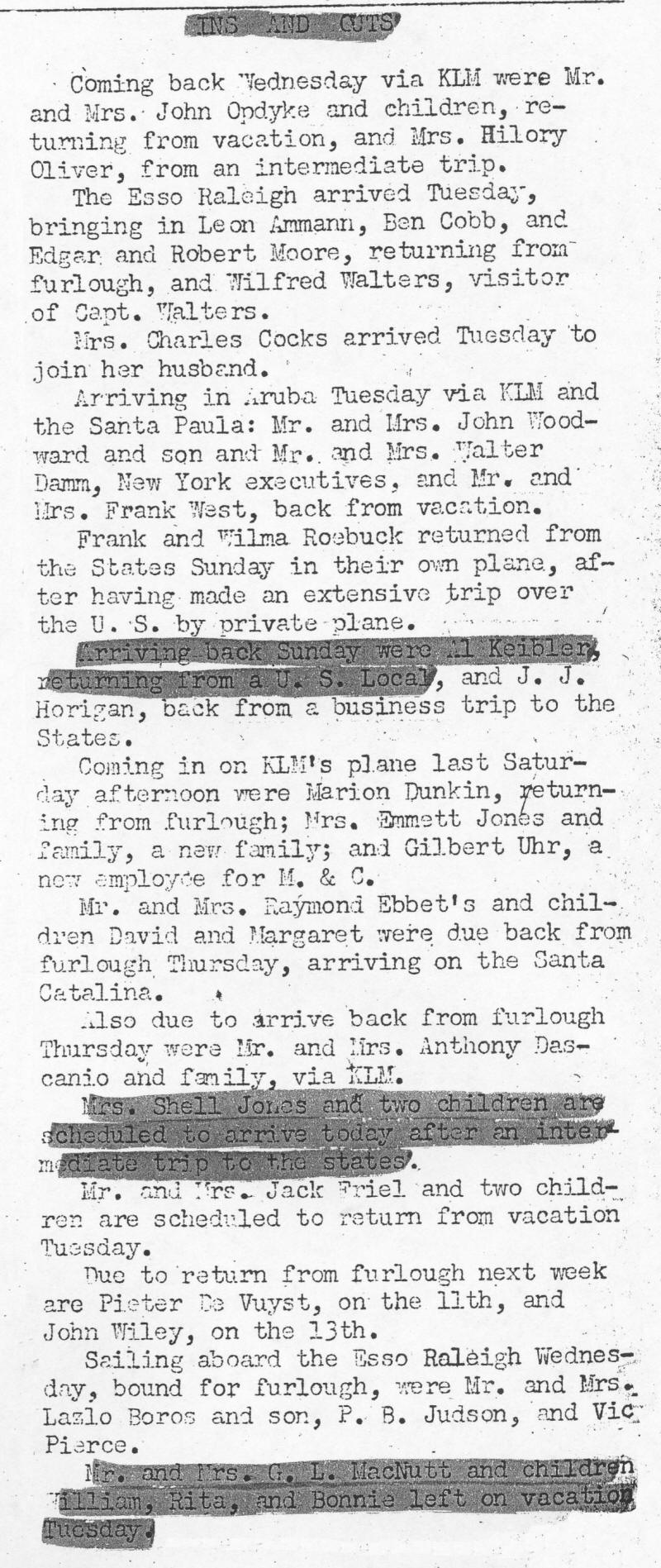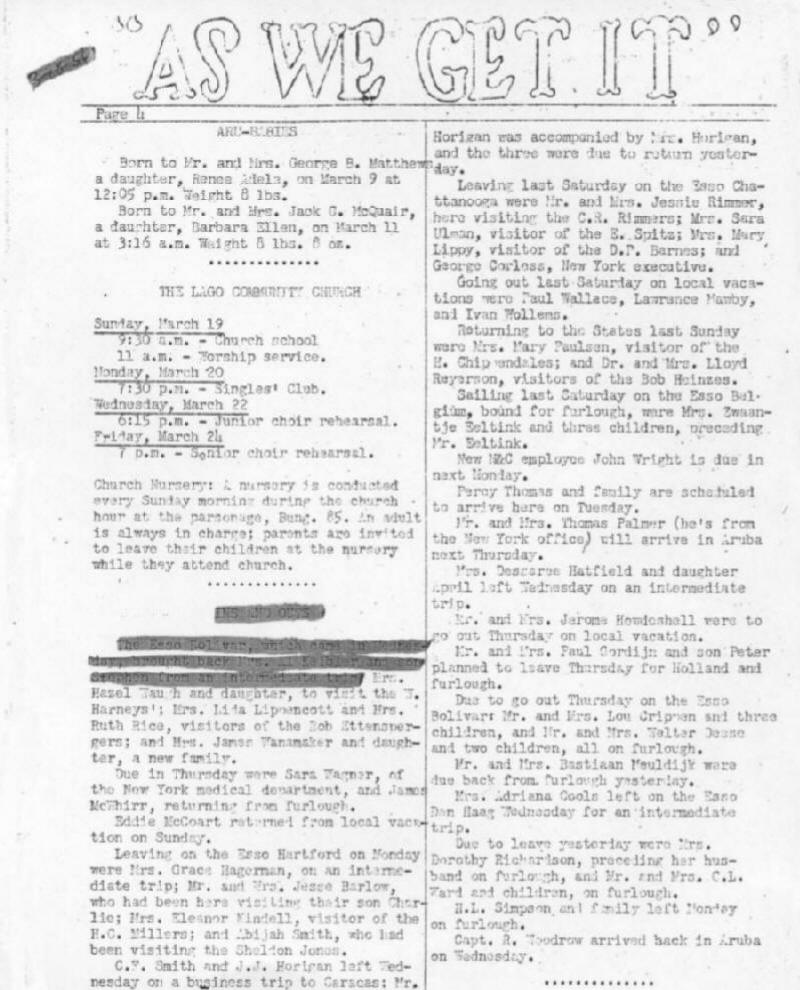 These next photos are of Steve's Family.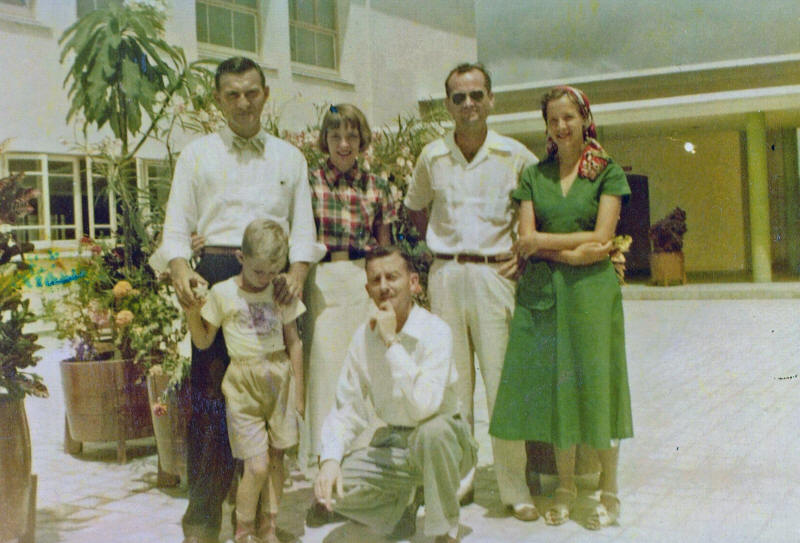 Taken May 21, 1951. Walter Keibler with his son Steve in front of him. Not sure who the girl next to him is, then George and Millie Pike or Rike, Steve was not sure. George Guackenbush is kneeling. Probably taken in the court yard of the old airport.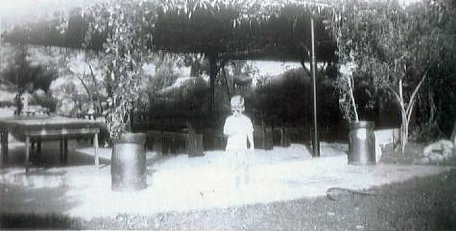 Steve standing in front of the Church Garden Sunday School classroom.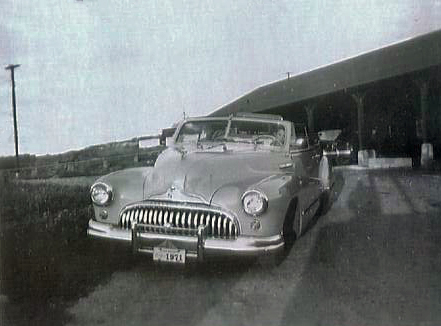 This photo is intended to show the garage for the Colorado Point Apartments in the background.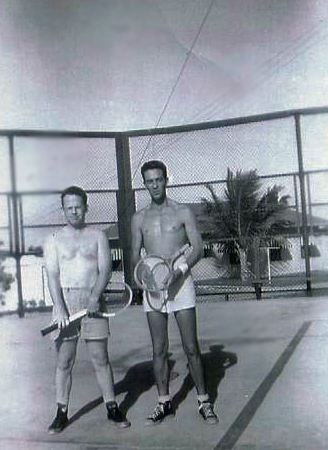 Unknown tennis players on the courts on the lower road. Can anyone supply names?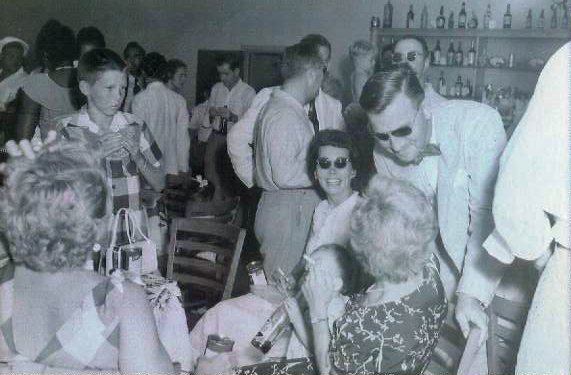 Steve's father, Walter with the bow tie, names of the others are not known.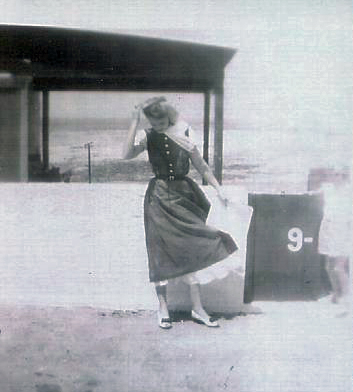 Girl in front of bungalow #9.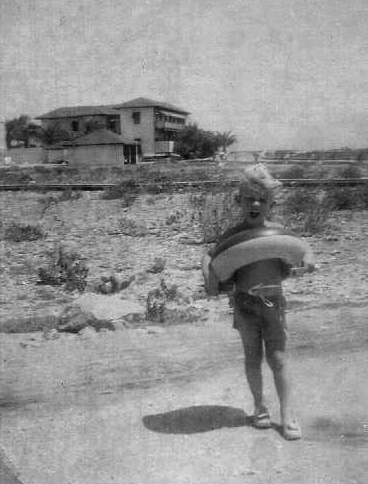 Steve with inner tube ready to go swimming. Casa Grand in background.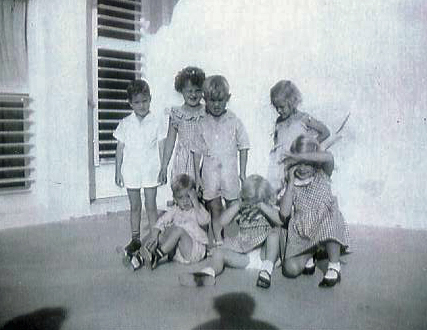 Steve's Birthday party, Steve is in the middle, can anyone supply names for the others?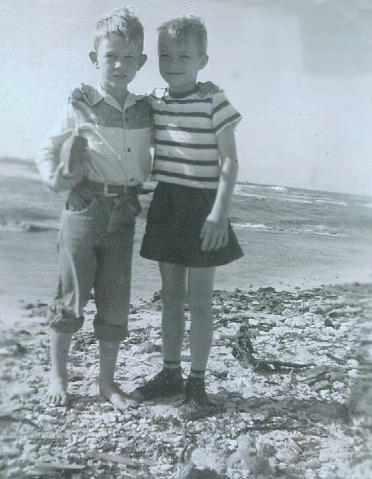 Steve and his friend.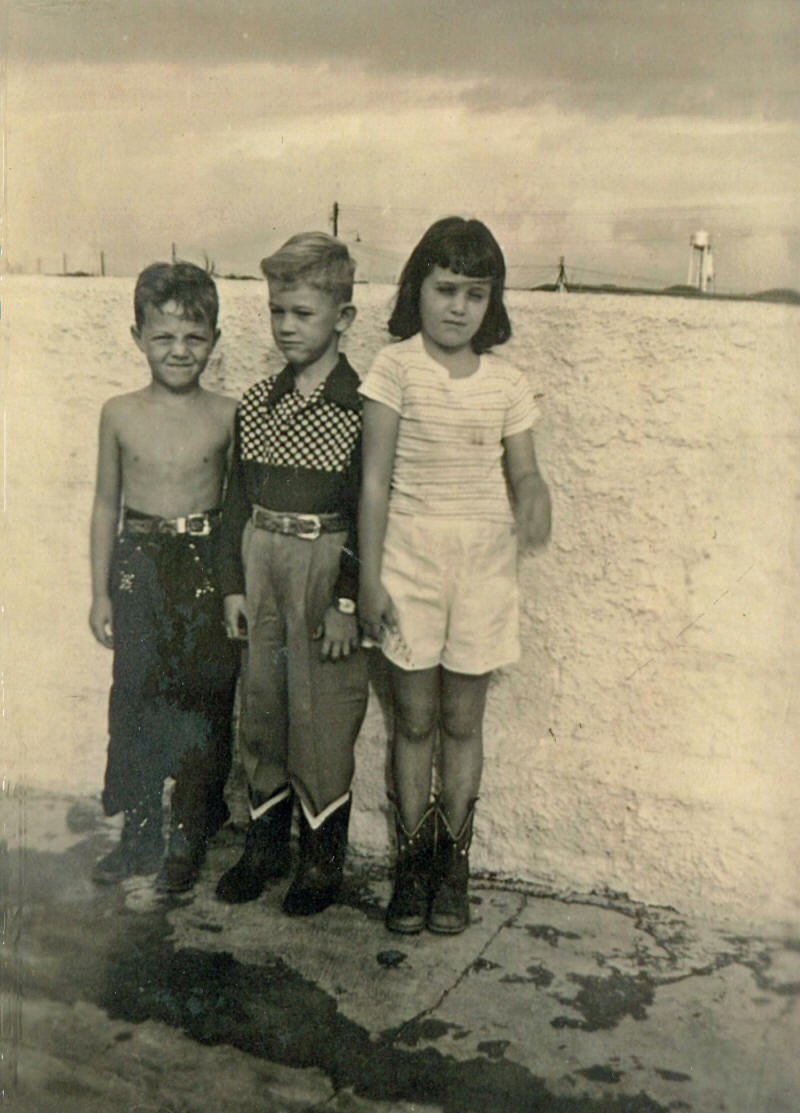 Steve between bobby and Margo Honey.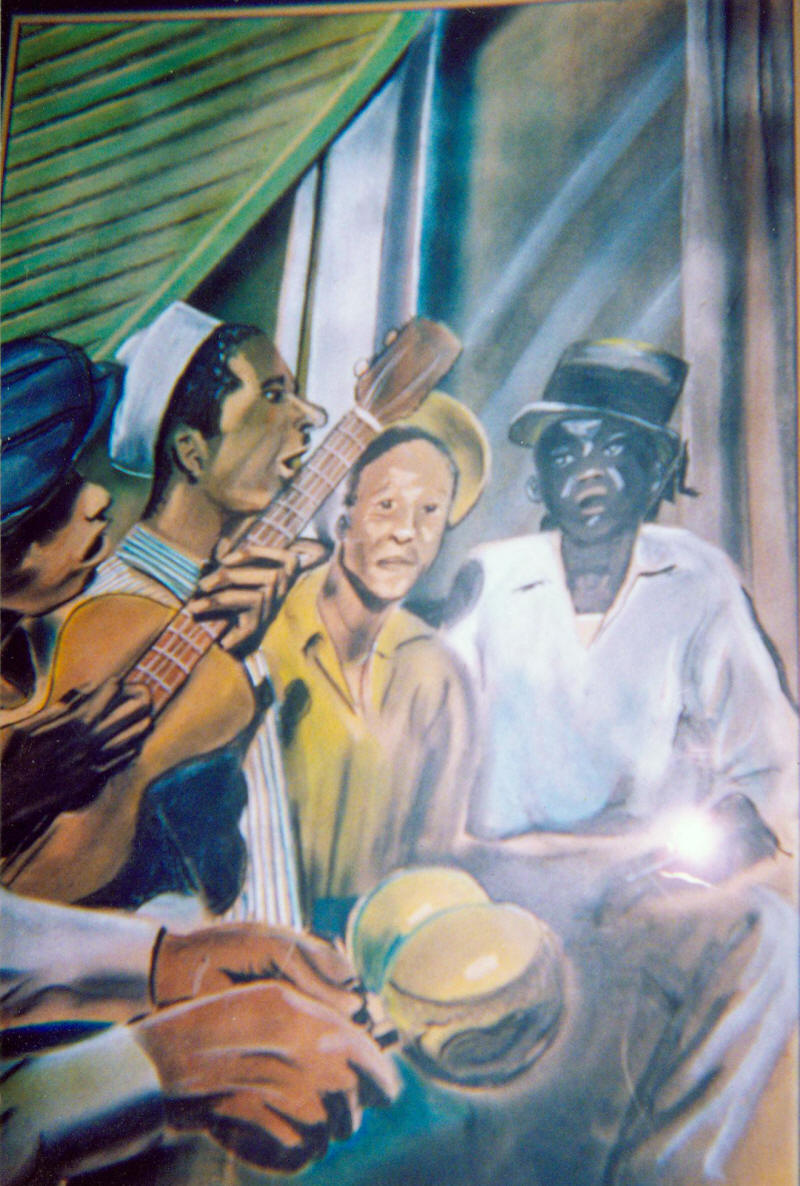 A photo of a part of a painting given to Steve's parents in around 1950 by an Aruban Artist, does anyone know who the artist is?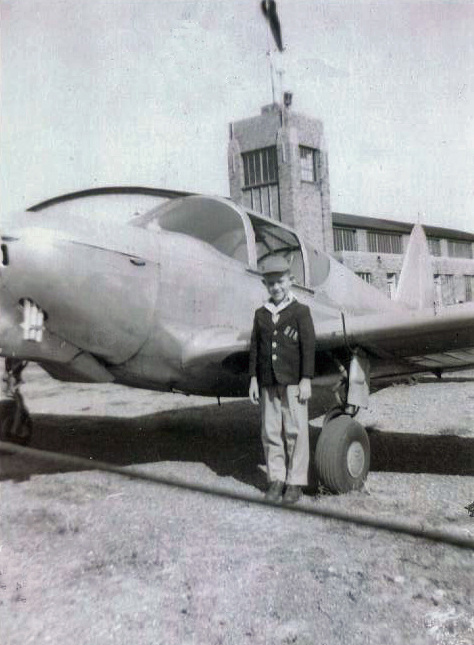 Steve in front of a Global Swift, he was given a ride in the aircraft by the pilot, Steve can not remember the pilots name. The photo was taken in front of the old airport in Aruba.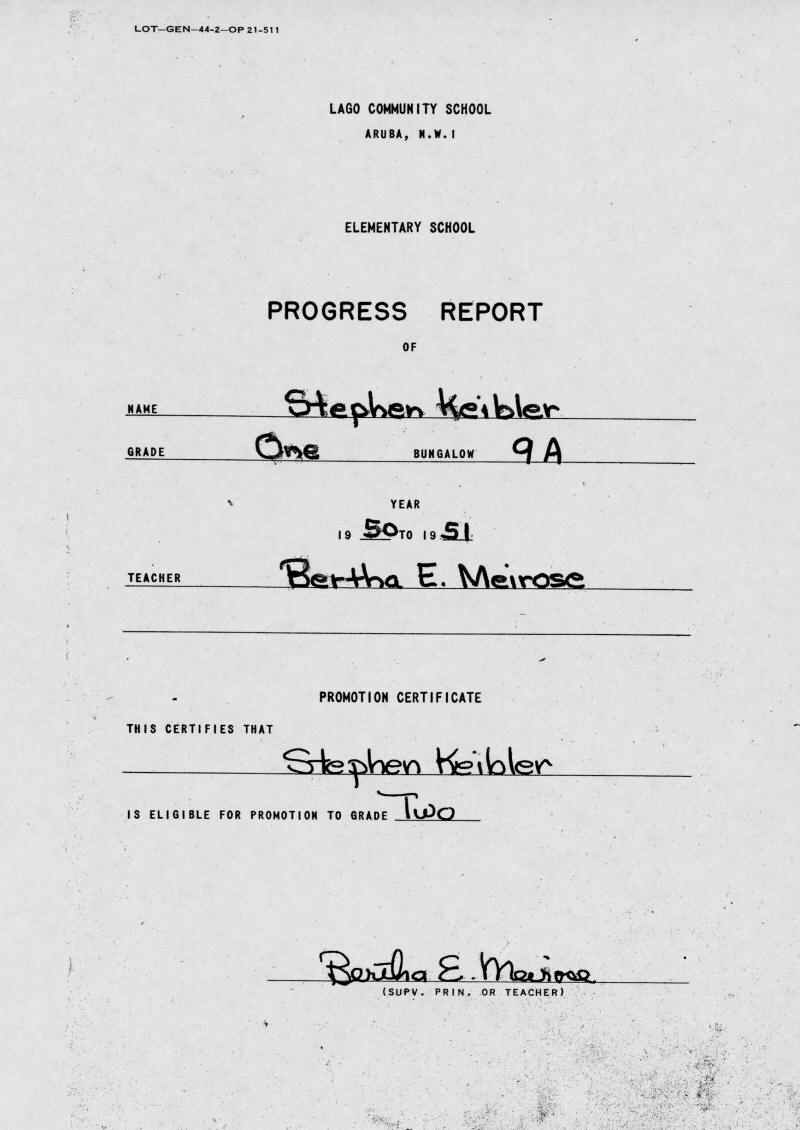 Steve's Progress Report (Report Card). He did not send his grades.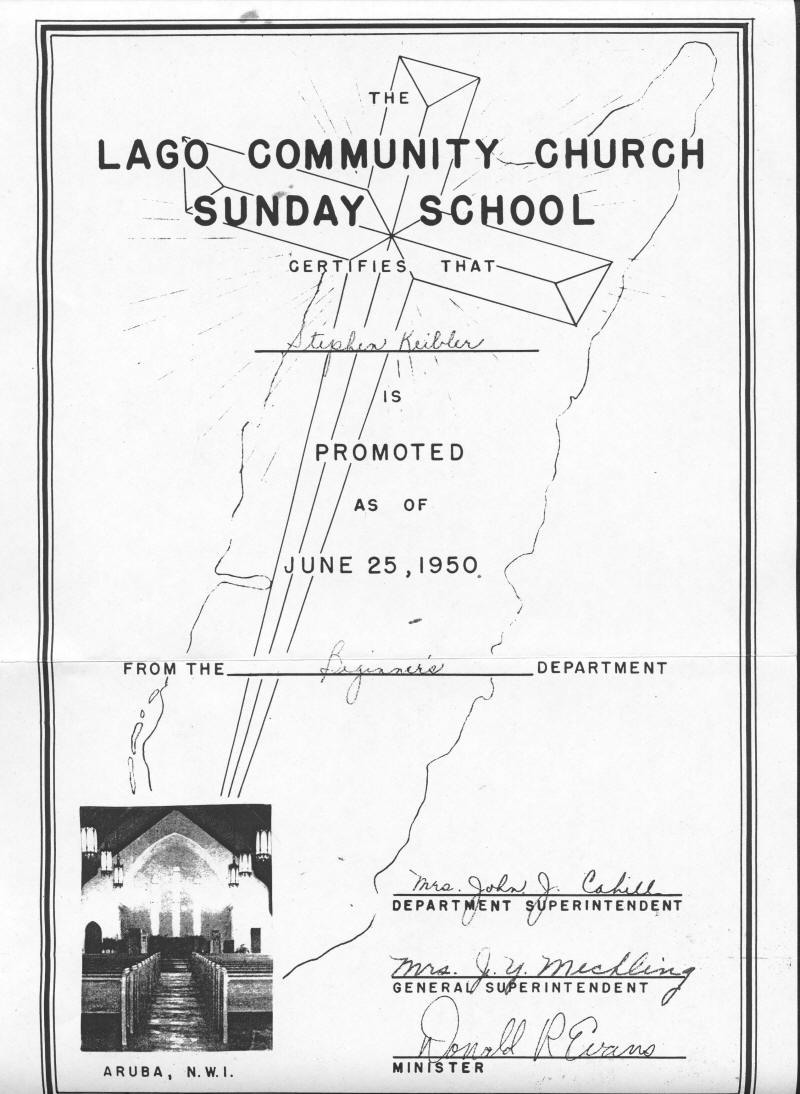 Sunday School promotion.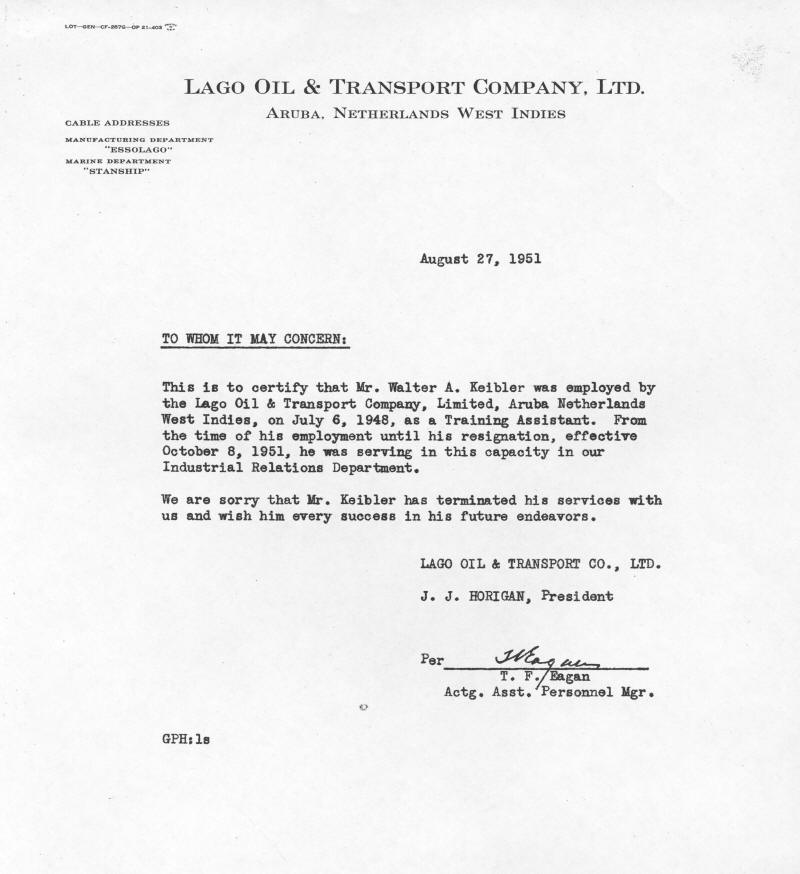 Letter from Lago.
---
There are additional photos of the students Steve's father taught while at Lago. I have placed these photos under the Lago Vocational School section of the wed site. These were not Vocational School students but employees taking additional courses offered by the Industrial Relations Department.