UNITED STATES ARMY TRANSPORT SHIP "HENRY GIBBINS"
In researching the Henry Gibbins at the National Archives it was found that the US Army destroyed the records of the Transport Service in 1952, so very little can be found on the Henry Gibbins. I was really looking to see if there was a ship's manifest of the cargo she carried to Aruba in 1942 and if there was indeed 3000 tons of TNT on board the night the German U-Boat attacked. The search provided very little information. This is what was found. It was in the port records of New Orleans.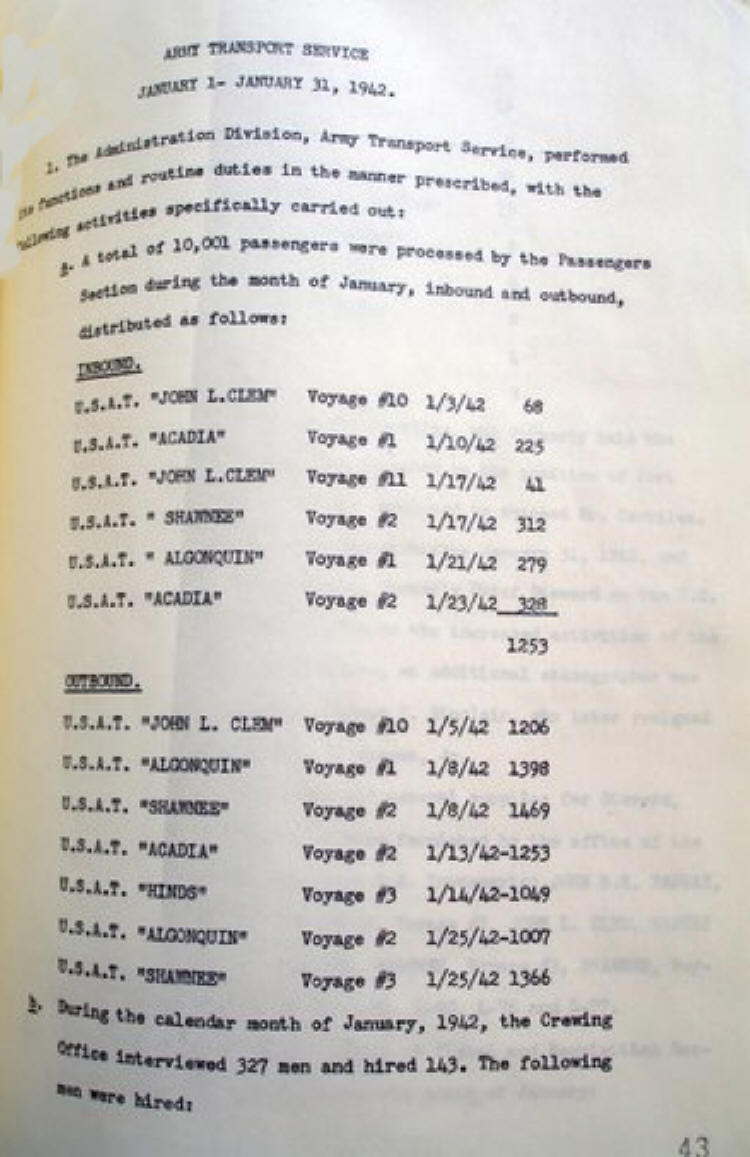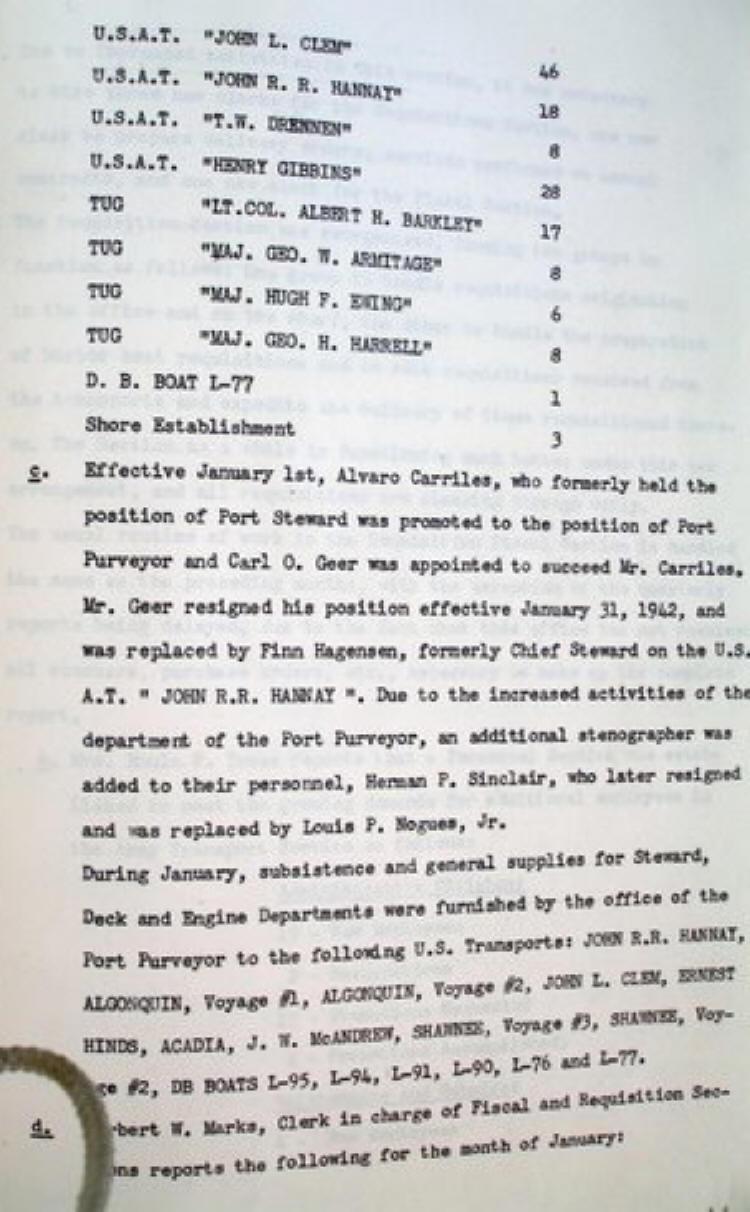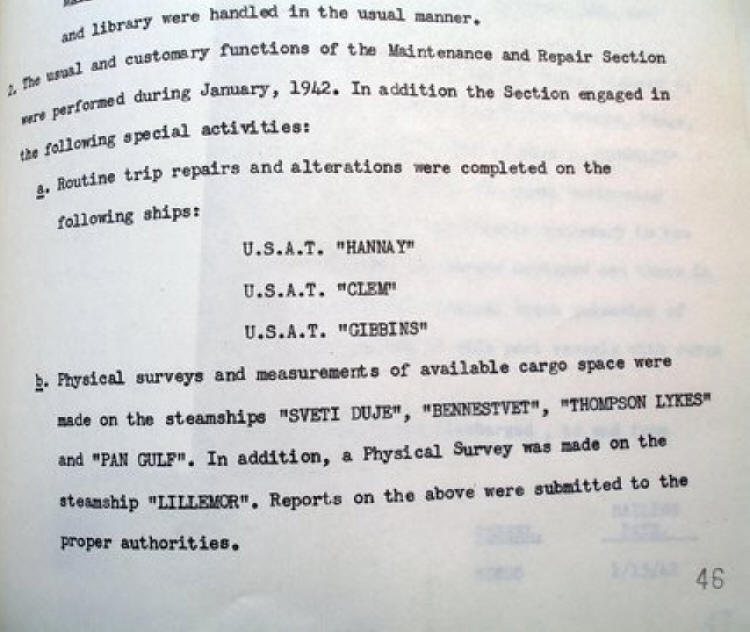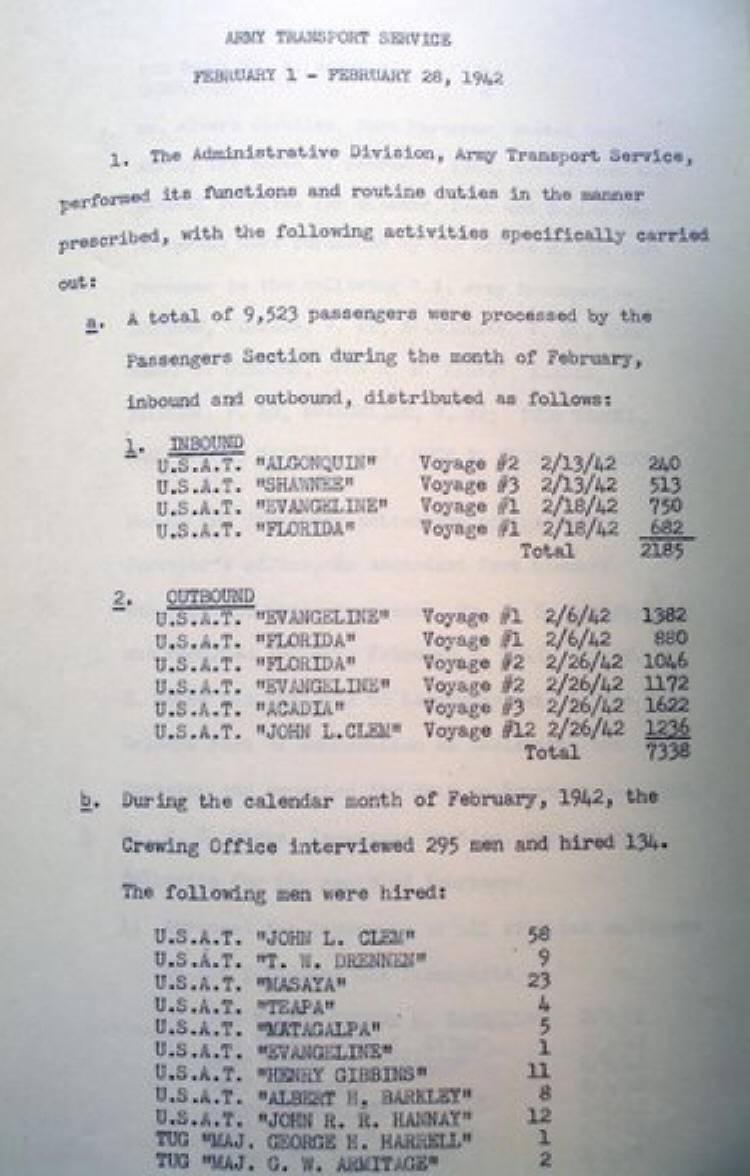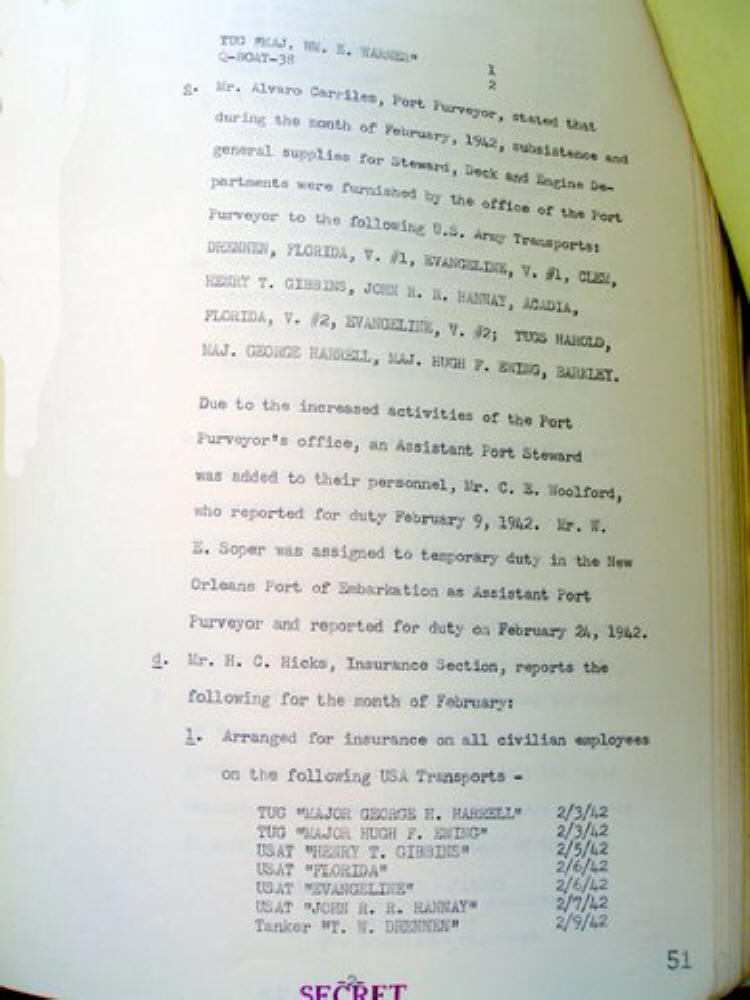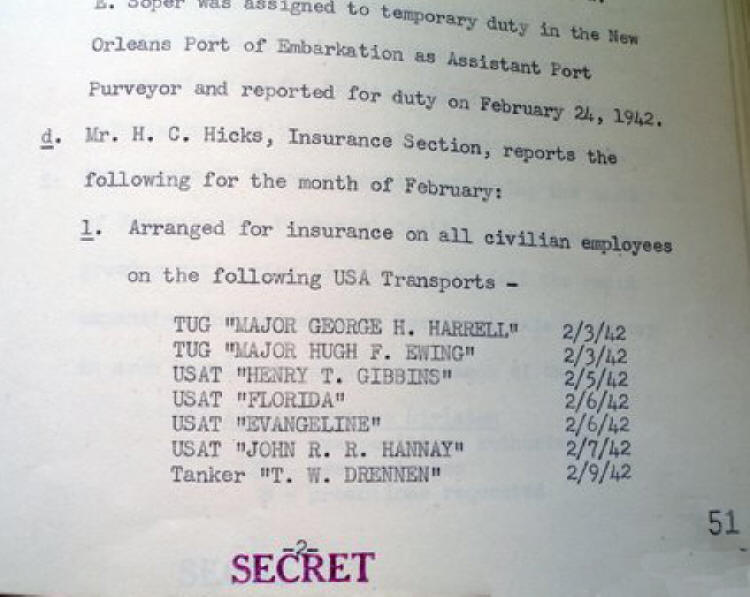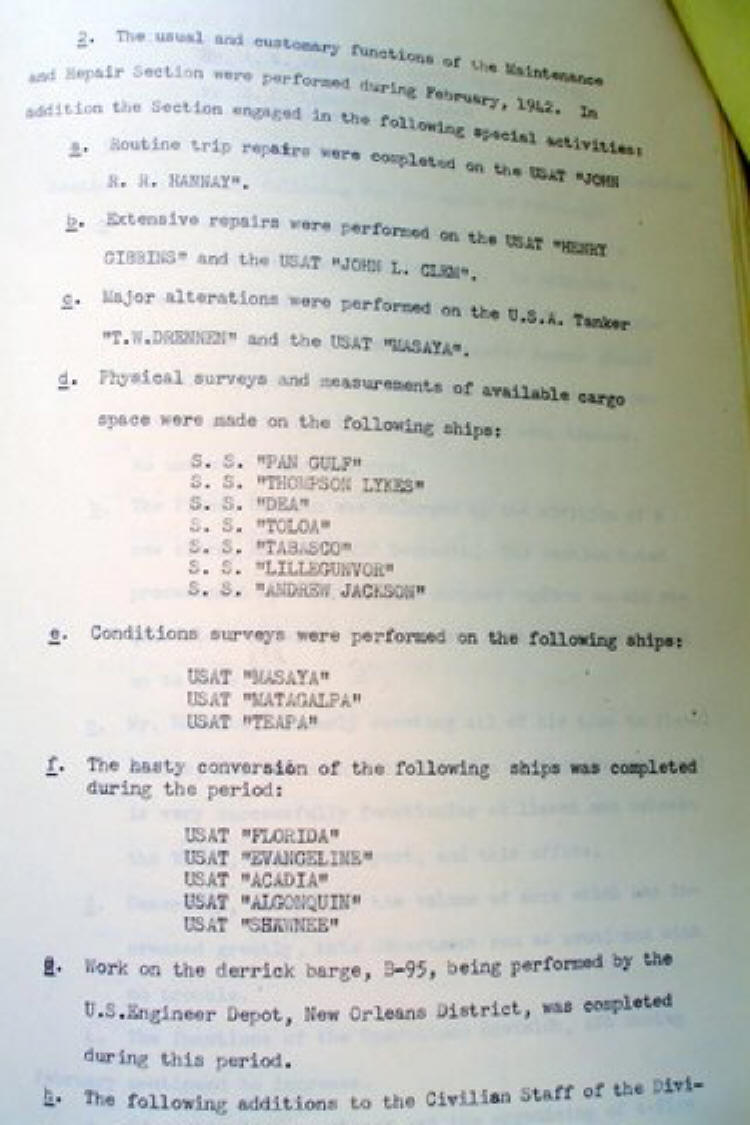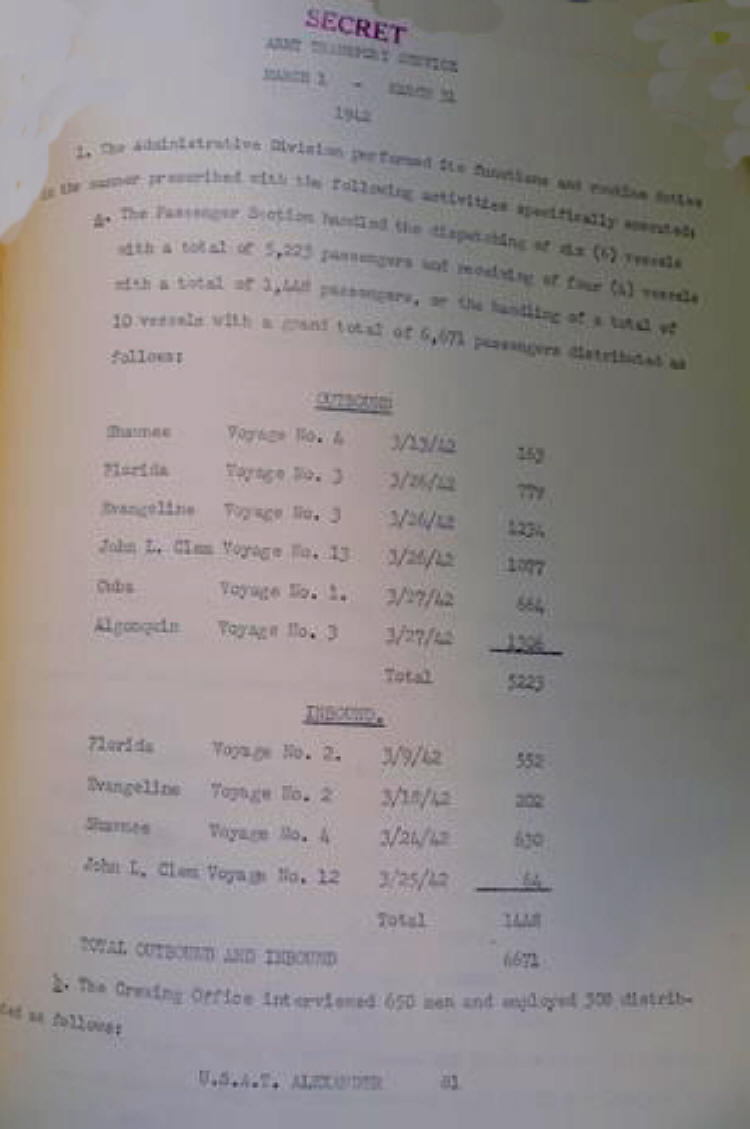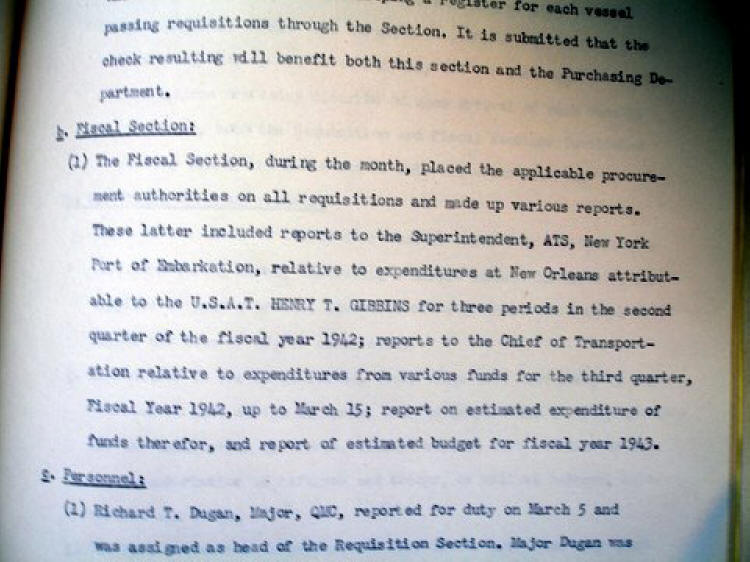 RETURN TO THE WORLD WAR II DIRECTORY
I am sorry for the poor quality of some of the copies.