EXCERPTS
These are excerpts from family stories and other pages on the Lago Colony web site that I found interesting. I hope these excerpts entice you to go and read the entire family history or story.
YOU CAN GO TO THE FAMILY HISTORY OR PAGE BY CLICKING ON THE HEADING.
MR. & MRS. JAN KOSTER
I think it was sometime in 1934 that President Franklin Roosevelt decided to take the dollar off the gold standard. As far as the guilder was concerned, it went form 2.50 to 1.85 in value. Now we were making more than our fellow American Workers. The Company figured that the best way to remedy this situation was to give us a cut in wages. This met with heavy opposition, not only from the Dutch, but also from all others who were on the guilder payroll. The Dutch Government became involved. In the end we were all put on the dollar payroll... This was a big improvement because in this way we also became entitled to all other privileges. The one exception was that the Americans were granted home furlough every eighteen months and we had to stay three years.
GENE & NORMA

KEESLER
We flew to Aruba on a KLM DC-3 airplane leaving at 4:00 A.M. in the morning. Just before landing in Aruba, they put masonite covers over all the windows, so nobody could see the island from the air as WWII as on and they did not want any German sympathizers taking pictures from the air.
ROSBOROUGH, JIMMY & CELMA
Celma took the train to New York City. Sheldon, from Personnel in Standard Oil, called the ship and asked the Captain to wait for her. They put Celma on a barge and she had to climb up a rope ladder in the dark. She had never even seen a ship, "I had only been to Kansas!" Celma was so cold that she slept with her clothes on, and she couldn't even find the bathroom (didn't know what the 'WC' was).
PAUL & KAMMA JENSEN
In 1929 his wife, Kamma, who was also from Svengborg, Denmark came to Aruba and they moved into Bungalow 252 where they lived until they retired in 1957. When Kamma arrived in Aruba there was no fresh water piped to the houses, only brackish water. She had to take a container and go to a standpipe at the end of the row and fill it with fresh water for cooking, drinking and as she said, brushing her teeth.
DR. & MRS. RUSSELL CARRELL
Dr. and Mrs. Russell Carrell moved to Aruba in 1932. Dr. Carrell was a surgeon who, at first, due to there only being a few medical staff in Aruba, did every thing, from surgery, to colds, to delivering babies.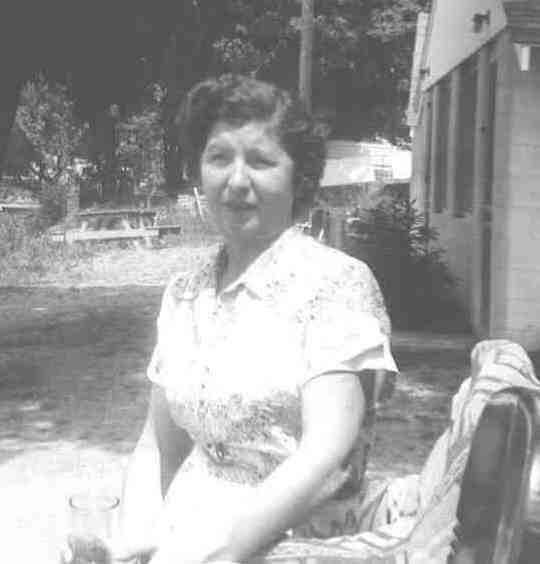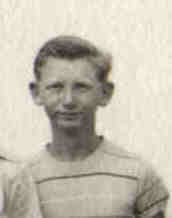 My name is Ted Gibbons from the class of 1950. I arrived in Aruba in 1940 after traveling to Curacao on board a passenger ship the SS Rotorua with my mother and sisters, Audrey and Elizabeth. We sailed from Southampton England, and didn't know if we would be able to complete our trip as the ship was torpedoed 3 days out, but didn't sink and we were able to continue our trip on one engine. Naturally the convoy we were with continued on and we continued our journey without any other ships escorting us. Arriving in Curacao we then boarded a 3 engine plane (CLICK ON THIS LINK TO SEE THE STORY OF THIS 3 ENGINE PLANE) http://www.vrcurassow.com/2dvrc/sscuracao/sniptrip.html (THEN CLICK BACK TO RETURN TO THIS PAGE) which looked like the Wright brothers had built and continued our trip to Aruba. CLICK ON PHOTO OF TED'S MOTHER TO GO TO LARGER VIEW.
WALTER & EDNA SPITZER
Even though Walter "deemed" Aruba a great place to raise a family, Edna Earl had her doubts after living for more than a year in converted army barracks at Colorado Point. One day she announced she was returning to the U.S. and civilization - -she had had enough! She asked the kids if we want to come with her. We all said no. Edna Earl stayed in Aruba and with Walter through 66 years of marriage.
LAGO REFINERY SUPPLY LINE, THE LAKE TANKER
"With a depth of water of only about 12 feet, in a heavy sea, the bumps were frequent and pooping was not uncommon, (For you landlubbers, pooping is a nautical term, that mean: To take seas over the stern of the ship) On a rough morning it was not infrequent for most of the crew to be on deck and I can remember one morning when we pooped a big sea to hear wild yells from aft and glimpsed an avalanche of water coming through the port and starboard alleyways aft in which were submerged, men, dogs, deck chairs, pots and pans and ship's gear."
WILLIAM REUBEN WHITE
It was at the office of Pan American Petroleum and Transport Company at 122 East 42nd Street that I met Charley Wynne, a character like no other. Charley was a steam hammer operator from Tulsa. He was 50 years old, dressed in corduroys and, even to me, he looked like a hick. He accompanied me to the cashier's window where we both were to draw our expense money. His voucher was pushed toward him for his signature and when the cashier turned away he very quickly asked me if I would sign it. It was then I realized Charley couldn't read nor write. He could and did "draw" his name in a very abbreviated fashion and it did get his money, but he was now attached to me. He was big, he was rough, and he was ready, so long as someone told him where and when. I was that someone. On the trip to the doctor's office where we went for an examination, Charley got lost at (I think) the 114th Street subway station. I found him there almost an hour later still wandering around looking for me. Finding him wasn't hard. He stood out like a lighthouse in a fog.
NEWSPAPER ARTICLE
On the website, with some searching, there is a lot to find: documents from the Lago refinery, and a lot, a whole lot of old pictures of Aruba. Articles like one out of National Geographic from 1942 about the "Booming town of Sint Nicolas." a newspaper article in Aruba Esso News about Princess Beatrix's visit to Lago, and pictures of the 2nd WW make the website a paradise for those interested in Aruba History.
U-BOAT-156 NEWSLETTERS
The submarines fired at factories that lubricated the war machinery. Thousand of tons of oil burned. The oil refineries were destroyed.
A SLENDER THREAD
BY: RUBIN WHITE
Completely without power the plane dived at the foot of the runway and settled barely upon it. As the wheels struck he pedaled the breaks furiously. The tires cried and smoked and as the upper end of the runway flashed beneath he locked the breaks and the plane slid to a stop with the propellers almost off the pavement.
ESSO CLUB TICKETS
BY: DAN JENSEN
On the edge of the coral cliff we discovered what looked like a large, oversize oven. The oven had a steel door on one end and a smoke stack on the other. It was enclosed in a cyclone fence, but the fence was not topped with the usual three stands of barbed wire. Weeds grew up along the fence and in those weeds we found Club Tickets. They had been blown there by the wind, then trapped by the fence and weeds. All the tickets were faded, some were half burned, some were whole and some only had the edges burned. As we began to retrieve the Club Tickets we realized we had found a Gold Mine.
HOME TO ARUBA BY: JOHN P. WILEY, JR.
John P. Wiley Jr. the editor of The Smithsonian Magazine writes about the place he grew up, Lago Colony, on the Dutch island of Aruba. The refinery—and the company town—were owned by the Lago Oil and Transport Company, eventually a subsidiary of what is now Exxon. Once one of the largest refineries in the world, and the port of San Nicholaas, one of the busiest the refinery was closed in 1985. Now Lago, or Exxon, would appear to be in the restoration-ecology business. Not only are the streets being taken up, but a sign at the entrance to the colony announces that the whole place is a sanctuary and neither animals nor plants are to be disturbed.
THE DAY HITLER LOST THE WAR BY: Dr. LEE A. DEW
The mission U-156 , in Hartenstein's mind, would alter the war irrevocable in favor of Germany. Britain would have to agree to a peace on German terms. The United States, reeling from Japanese blows in the Pacific, would be only to glad to negotiate.
THE OLD ESSO CLUB

BY: DAN JENSEN
Chief Brook addressed the gathering of boys, grades 7 to 12. He told us how he was our friend and if we came clean it would be the best thing to do. We were told the Old Esso Club had been vandalized, it was sold and now the man who purchased the club was demanding his money back and whoever did the wrecking would have to pay for the damage. So much for him being our friend, I thought.
MY DAD'S PICK-UP TRUCK

BY: DAN JENSEN
I had no concern for the sea, I had concern for Lago's Accounting Department and the committee that made that decision. I thought they were off their rocker! I felt it they could not sell the vehicles locally, then give them to me and the other kids in the Colony, we could put them to good use. Naturally, they did not listen to me. Someone did manage to get a Cushman scooter. How he got it, I do not know, but he got it. I remember the scooter. It did not have a body, the metal cover over the engine, which supported the seat and had a built-in storage box on the back, was missing. To replace the metal body he had built a tubular frame to support a seat. I always thought it was a great scooter and often wished it were mine.
THE BIOGRAPHY OF L. G. SMITH - PART I This is just a part of the 24 page Biography of L. G. Smith by his son Gerry Smith, MD.