ESSO CLUB SQUARE
I first found out about this plaque when Steve Fremgen returned from a trip to Aruba in March 2010 and there was a photo of the plaque on his photo web site. I wrote to Steve and asked him about the history of the plaque. This is what he said.
The plaque at the Esso Club in "Esso Club Square" was placed there by the JADS dive shop folks. The text was written by Sam Speziale. It was placed there just in the last month or so.
I have sent an email to the JADS dive shop folks and am awaiting a reply from them, when I get anything I will post it on the web site.
Based on the concrete block in the background I would say the plaque is about 20" x 20" but it is hard to determine what the material is. I have also asked the JADS folks to send a photo of where the plaque is located in relationship to the builing.
I for one think it is a very nice gesture and I thank the JADS folks for doing this.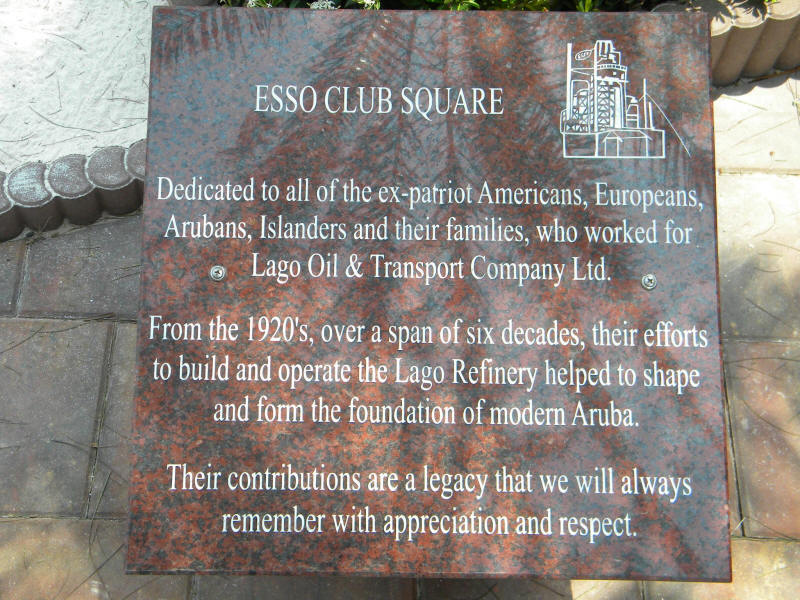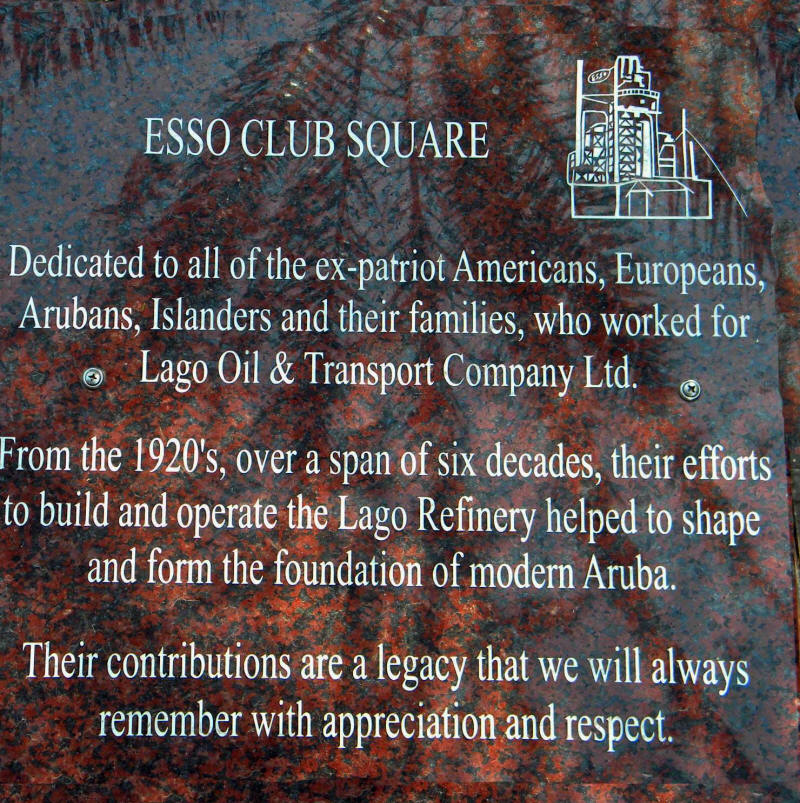 The photo below was sent in by Butch Hudson and is a sign at the new Esso Club Sq.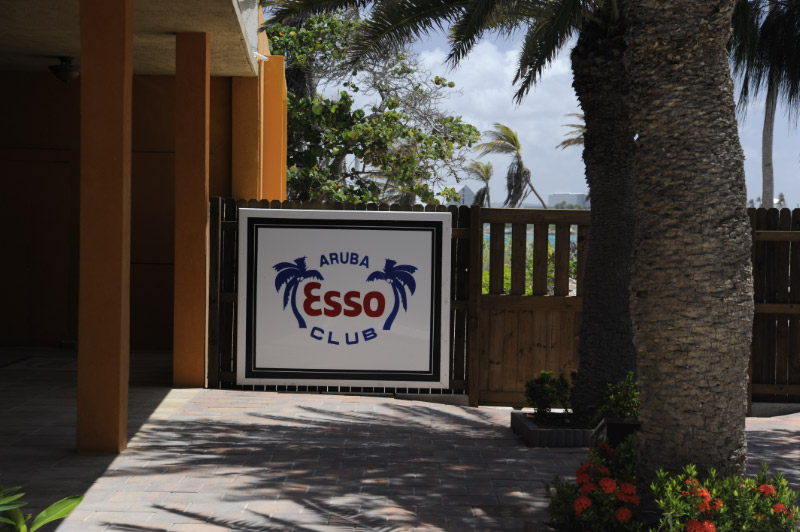 The photos below were sent to Frank Binetti by Babs Woods showing the renovation to the movie theater at the Esso Club to create a new resturant with a view of Baby Beach. This view is achieved by removing the south wall of the theater.