ELNA HARRIS KING'S SCRAPBOOK
ABOVE, TWO VIEWS OF BUNGALOW
347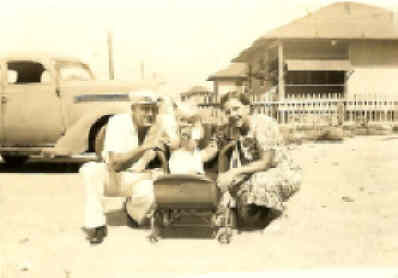 Mr. & Mrs. Harris with Elna in front of Bungalow 305 in 1936. The Beresford's Bungalow 303 is in the background.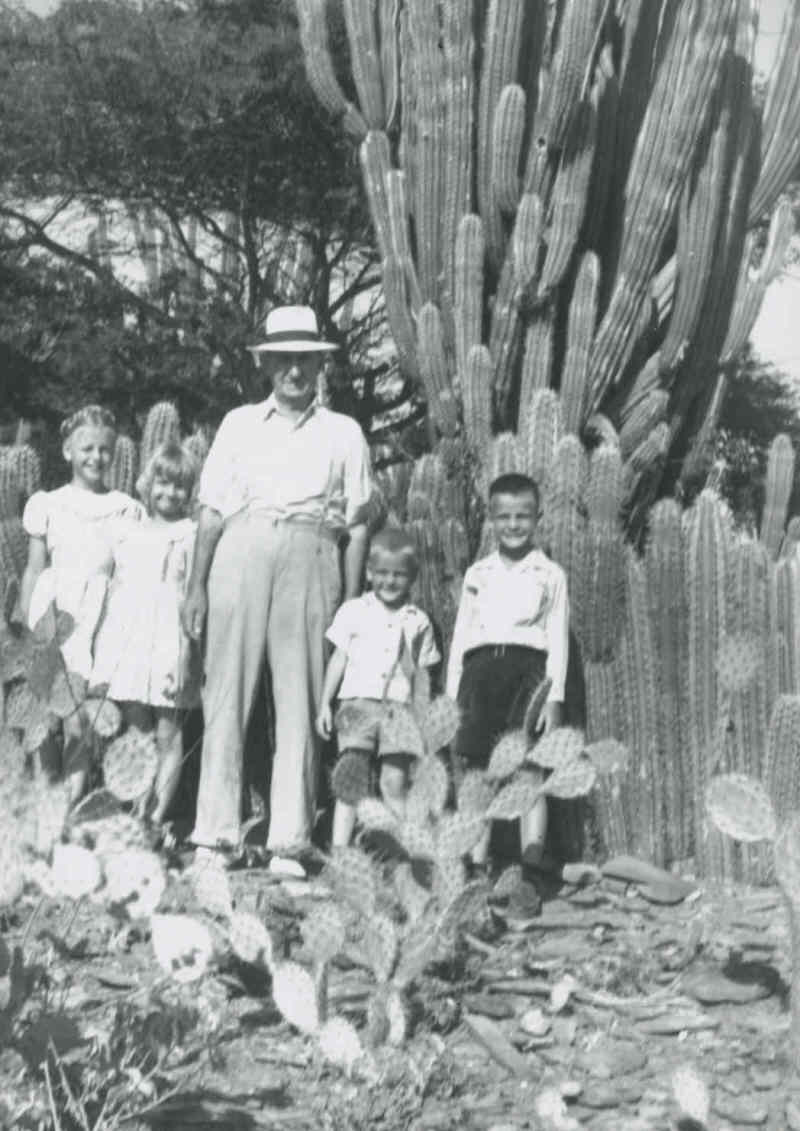 My grandfather Dahlberg, who worked on the initial construction of the Aruba refinery with me, Elna, Myrna Gail, Micky and Bucky at the cactus grove. This was out by the sand dunes.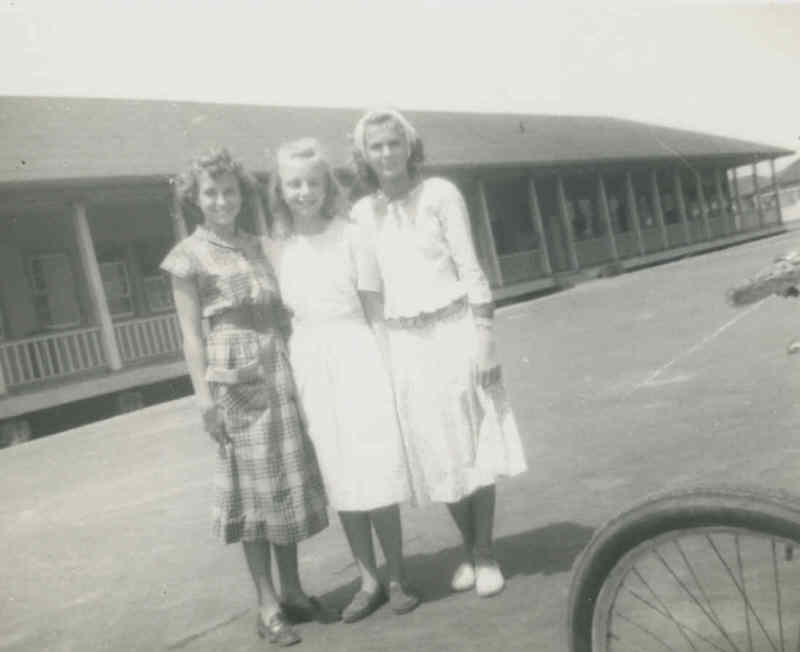 Judy Ballard, Me (Elna Harris), and Nancy MacEachern in front of the old high school. Around 1948 or 1949.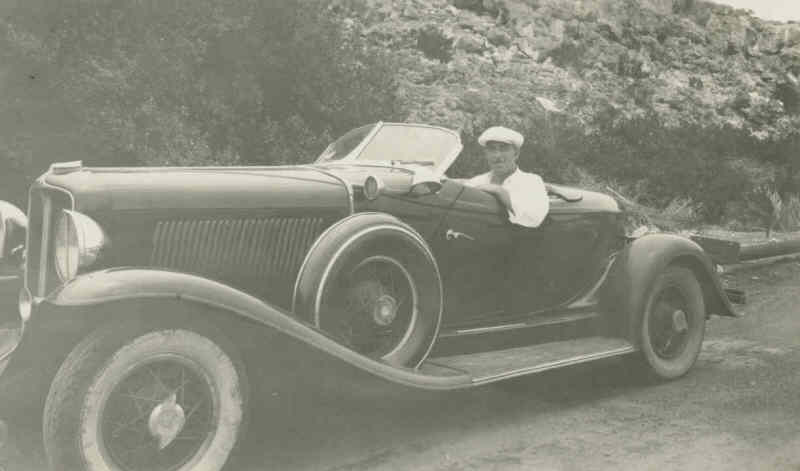 My father (Ed Harris) in his Auburn Speedster Boattail around 1934 or 1935 in Aruba.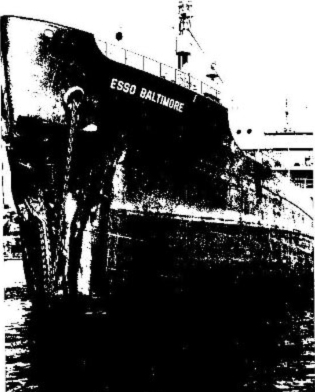 Elna said this photo was taken in Aruba but she does not know what caused the Esso Baltimore's bow to be bent, can anyone fill in some information on this accident.