THE DOG GRAVES
The Dog Graves was down on the road that went past Little Lagoon, past the Picnic Grounds and then on to Colorado Point. See the Lago Colony Map. Here pets were buried and crosses and a few monuments were erected at the pet's grave. This area was low sand dunes and small trees grew in the dunes. Most of he pets were buried under the low trees.
This is a view taken from in front of the Dog Graves looking out to sea. The photograph was taken in 2005 by Dr. Gene Williams.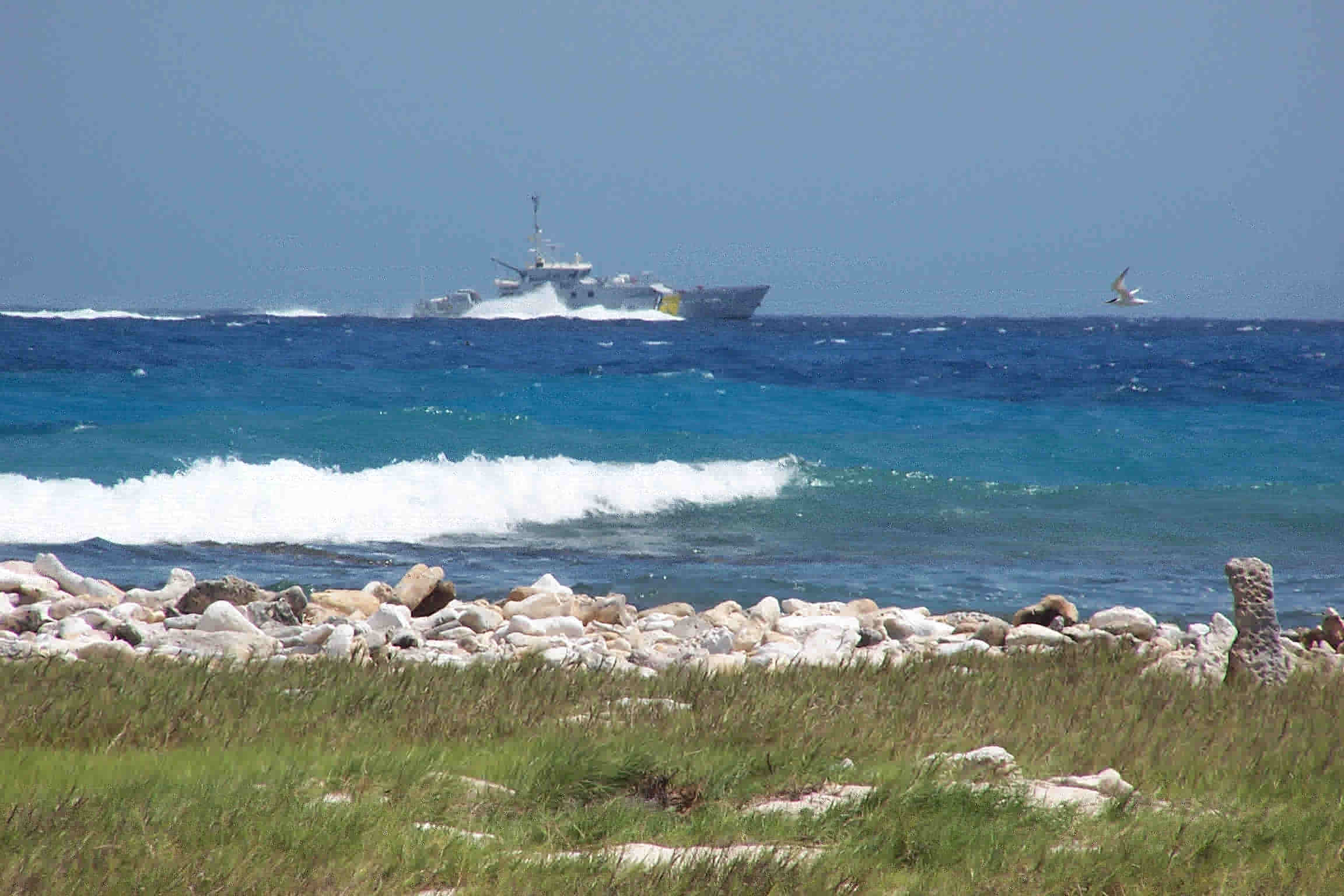 The photos below were taken by Paul Jensen in 2006, they show the Dog Graves as they are today, much expanded. When I was a boy in Aruba the Dog's Graves were only abound the low tree, seen in the next photos on the far right.