LAGO REFINERY AT CHRISTMAS
During World War II the refinery operated under complete blackout as was the Colony. After the war was over the lights came on again and soon the Cat Cracker was lit like a Christmas Tree each Christmas. At the time it was billed as the tallest, largest Christmas Tree in the World. The first Christmas there were not many lights but as years progressed the lights grew in number, a star was added to the top and soon the star was made to rotate, so it seemed to go off and on or flash. At about 23 stories, it probably was the tallest structure in the world, decorated as a tree, at the time. Who ever sent this photo to Larry let me know so I can give you credit.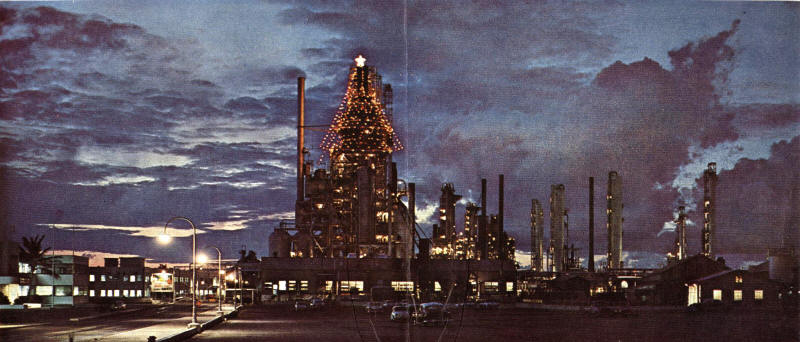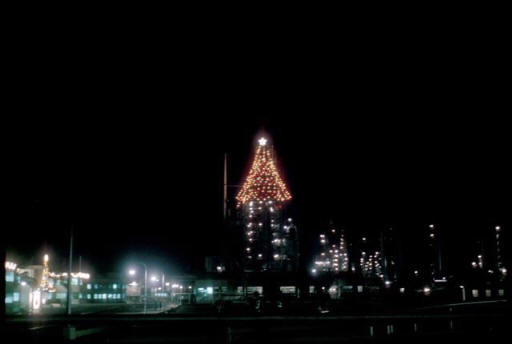 This early write-up about the Cat Cracker Christmas tree shows it with very few lights, the photo above, taken in later years shows many more light.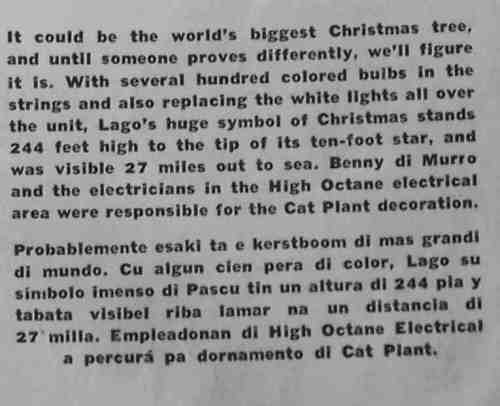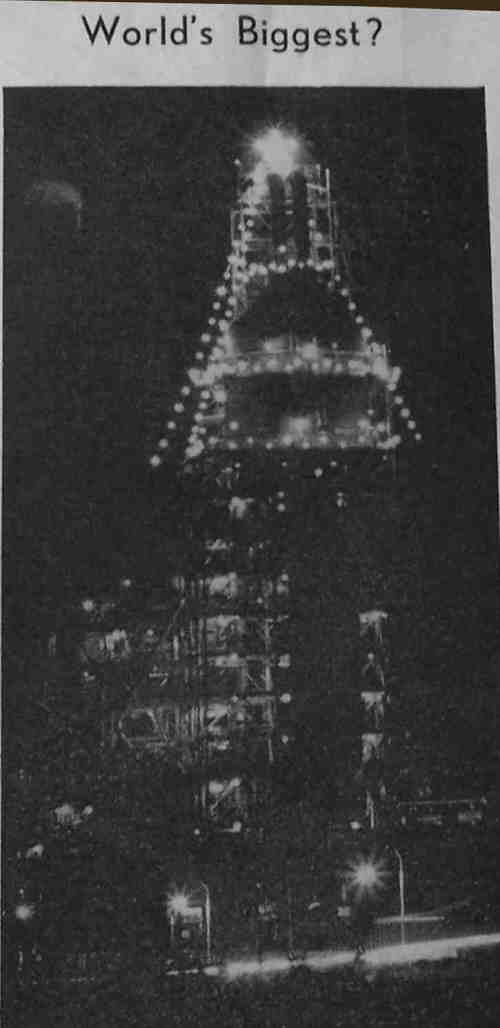 This photo from Caribbean Careers, a Lago publication shows the Cat Cracker tree with more lights but still not as many as the color photographs at the beginning of this page. It seems that each year more lights were added to the tree.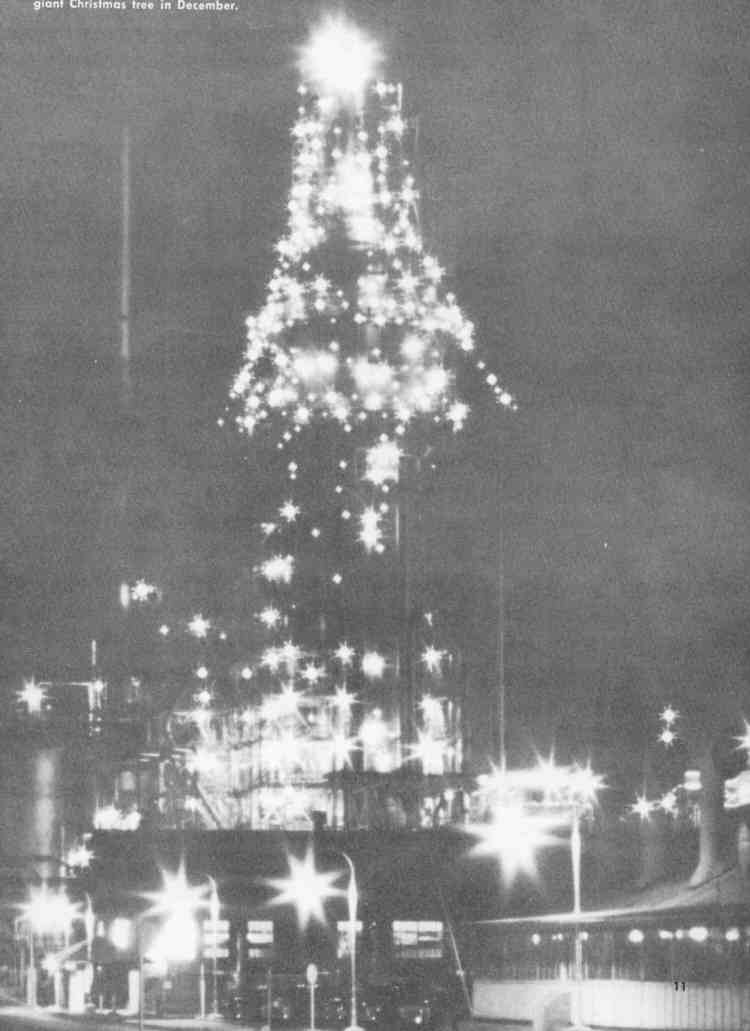 Two photographs of the Cat Cracked Christmas Tree taken by Les Clute.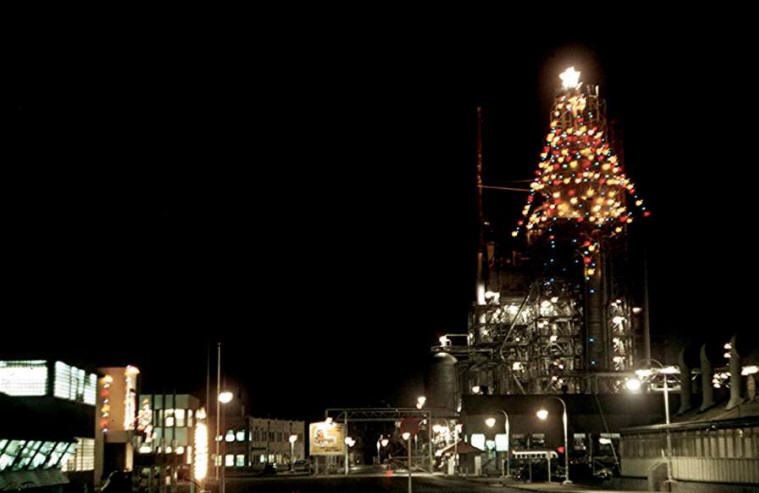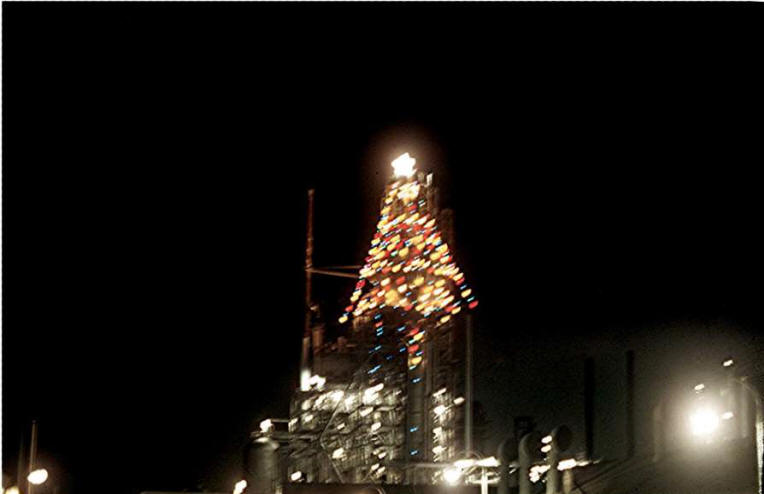 This great shot of the Cat Cracker at Christmas was sent in by Bob Lloyd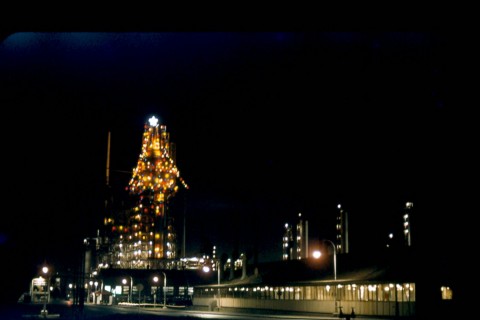 And a Christmas Card from Lago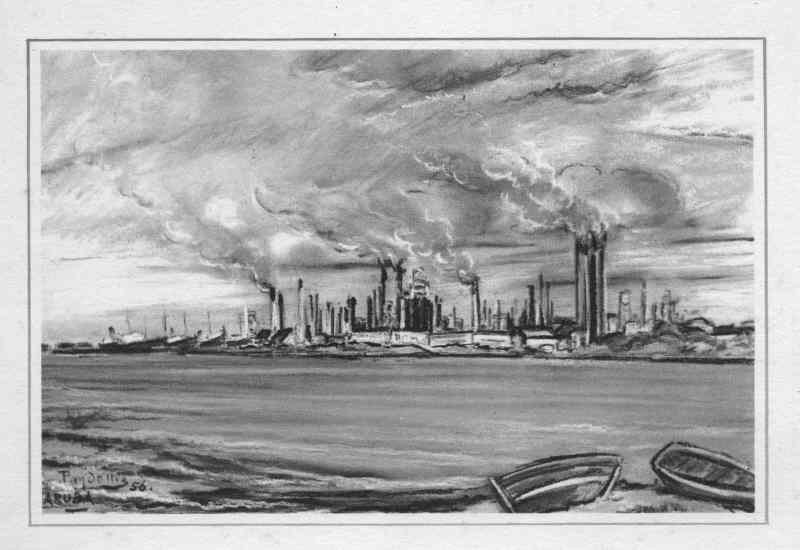 CHRISTMAS CARD FROM ARUBA
This Christmas Card was sent in by Ted Gibbons. Does anyone remember sending these cards out at Christmas time.