BUNGALOW #: 74
1960 --1966
OCCUPANTS: van Ogtrop
DEPARTMENT: Medical, Lago Hospital
CHILDREN: Piet; Joe (John); Muff (Maria); Dick (Bernard); Marca (Martha) Elsje (Elizaeth)
ALSO SEE BUNGALOWS: 32
SUBMITTED BY: Elsje (van Ogrop) Bean
---
1950 -- 1978
This Bungalow was moved in the 1950 to it location above the pump house. Its prior location is not know at this time.
At the old location Bungalow 74 was lived in by Rudolf and Rose Koepke and their two daughters; Alice and Darlene . The Koepke's went to Aruba in 1930.
Darlene Koepke married Bob Schlageter in 1936. After they were married they lived in Bungalows 830 & 251. A lot of the photos of the refinery and Lago Colony were taken by Bob Schlageter. The Schlageter's had two children; Gayle Schlageter Ludeman, born 1940 in Aruba, Class of 1958. Gary Jay Schlageter, born 1945 in Aruba, Class of 1962.
After the house was moved it was lived in by the Greens.
OCCUPANTS: MR. & MRS. GREEN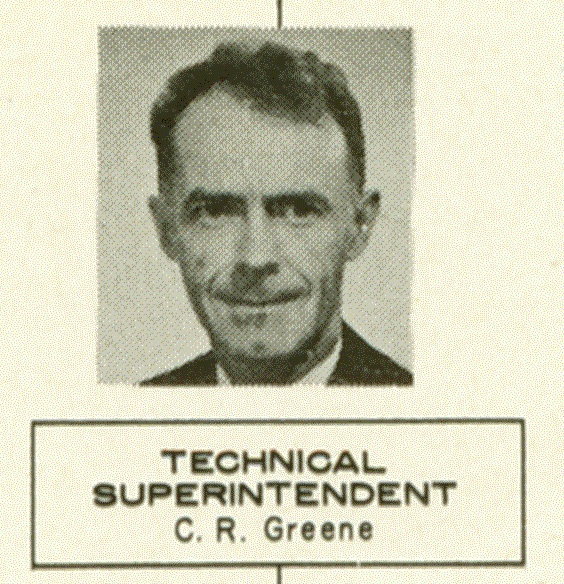 CLICK ON THIS LINE OR MR. GREEN'S PHOTO TO RETURN TO ORGANIZATIONAL CHART
DEPARTMENT: TECHNICAL SERVICES
CHILDREN: DICK, NOLIA, & ???
---
1969 - 1972 (There is some discrepancy in the dates?)
OCCUPANTS: Julian & Ruth Mote
DEPARTMENT: Technical
CHILDREN: Julian Ryan Mote; Jeffrey Carle Mote; Cheryl Mote Chafos
SUBMITTED BY: Ruth Ruth, If you see this please check and confirm dates. Thanks, Dan Jensen
RETURN TO LAGO COLONY MAP
RETURN TO BUNGALOW DIRECTORY