THE BIG DOCK
These first three photographs were provided by Stan Norcom.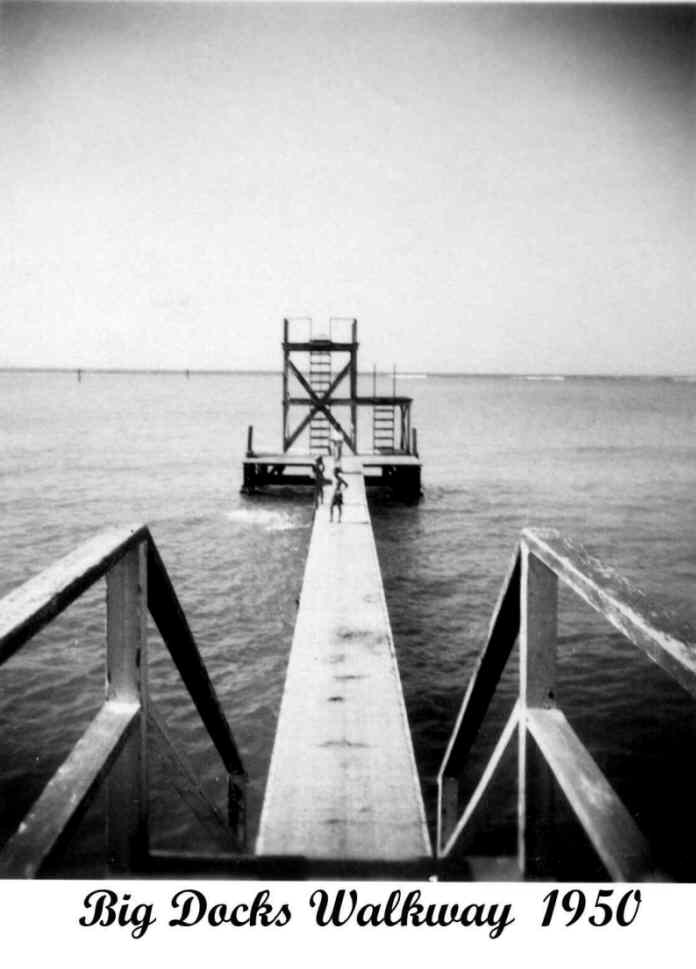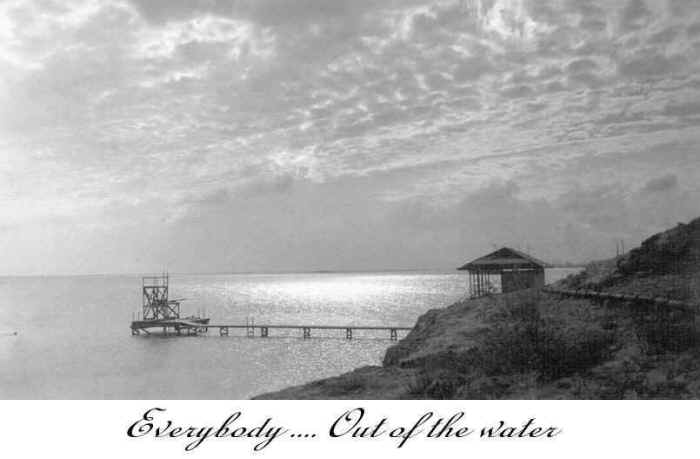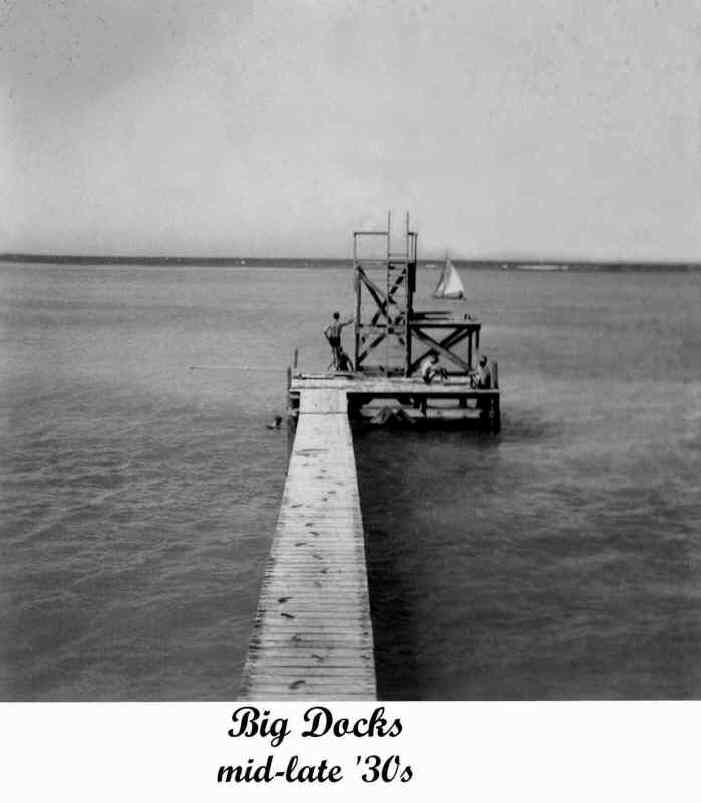 THE NEXT PHOTO IS FROM LES SEEKINS' SCRAPBOOK AND TAKEN BETWEEN 1938 AND 1940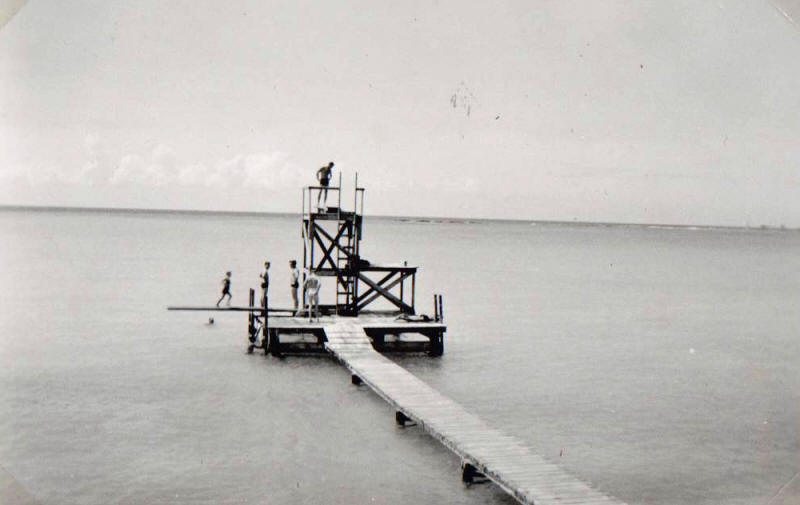 THIS NEXT PHOTO IS TAKEN FROM THE 1949 PAN-O-RAM ANNUAL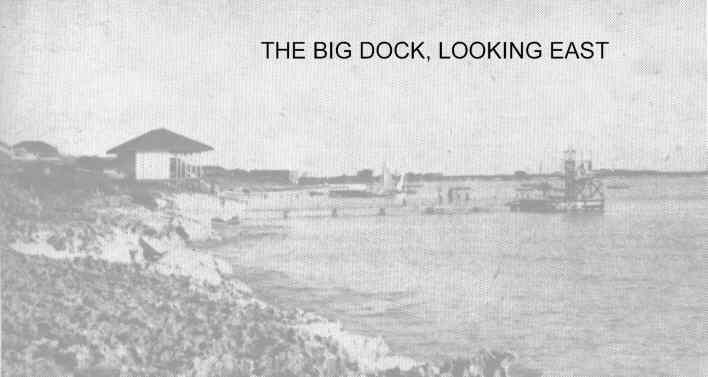 YET ANOTHER VIEW OF THE BIG DOCK, THIS SUPPLIED BY PAM WADE. NOTE THE SECOND TOWER HAS BEEN REMOVED BUT THE SLIDE IS STILL THERE.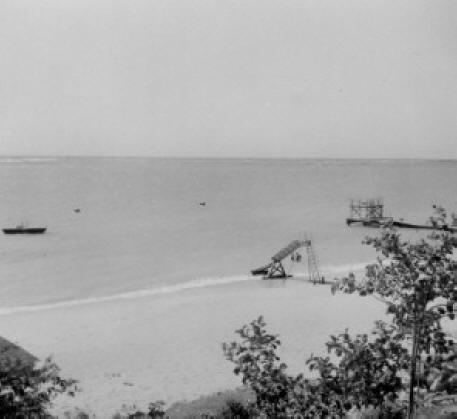 BELOW IS A LATER PHOTOGRAPH OF THE BIG DOCK, TAKEN IN AROUND 1952, OR 1953. THIS PHOTO WAS SUBMITTED BY YVONNE VAN DER PUTTEN-BRINKMAN. THAT IS YVONNE'S MOTHER AND AUNT SITTING ON THE DOCK. SEEMS THE DOCK WAS NOT LONGER CALLED "THE BIG DOCK" AS YVONNE REFERS TO IT AS "THIRD PIER". NOT THE TOP DIVING PLATFORM HAS BEEN REMOVED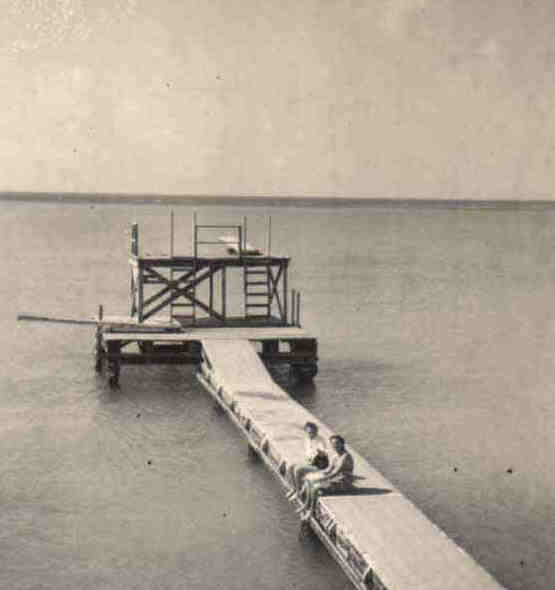 YVONNE'S DAD, WIM AND HER AUNT HANGING OUT AT THE SHED ABOVE THE BIG DOCK, OR THIRD PIER.