ARUBA IN 2005
The following photographs are provided by Steve Fremgen.
Additional photographs can be found at the following web sites maintained by Steve.
http://community.webshots.com/album/263351571mCGylP
http://community.webshots.com/user/fremgens
In the photograph below, Baby Beach, what was the Esso Club, Lone Palm Stadium, the Lower Tennis Courts and Houses, mostly New Houses, the area behind the New Houses is where houses and roads have been removed. The clearing at the top of the hill (center, left, close to top of photo) is what was Hospital Hill and the site of Lago Hospital.
CLICK ON THE PHOTOGRAPHS TO GO TO A LARGER VIEW OF THE SAME PHOTO.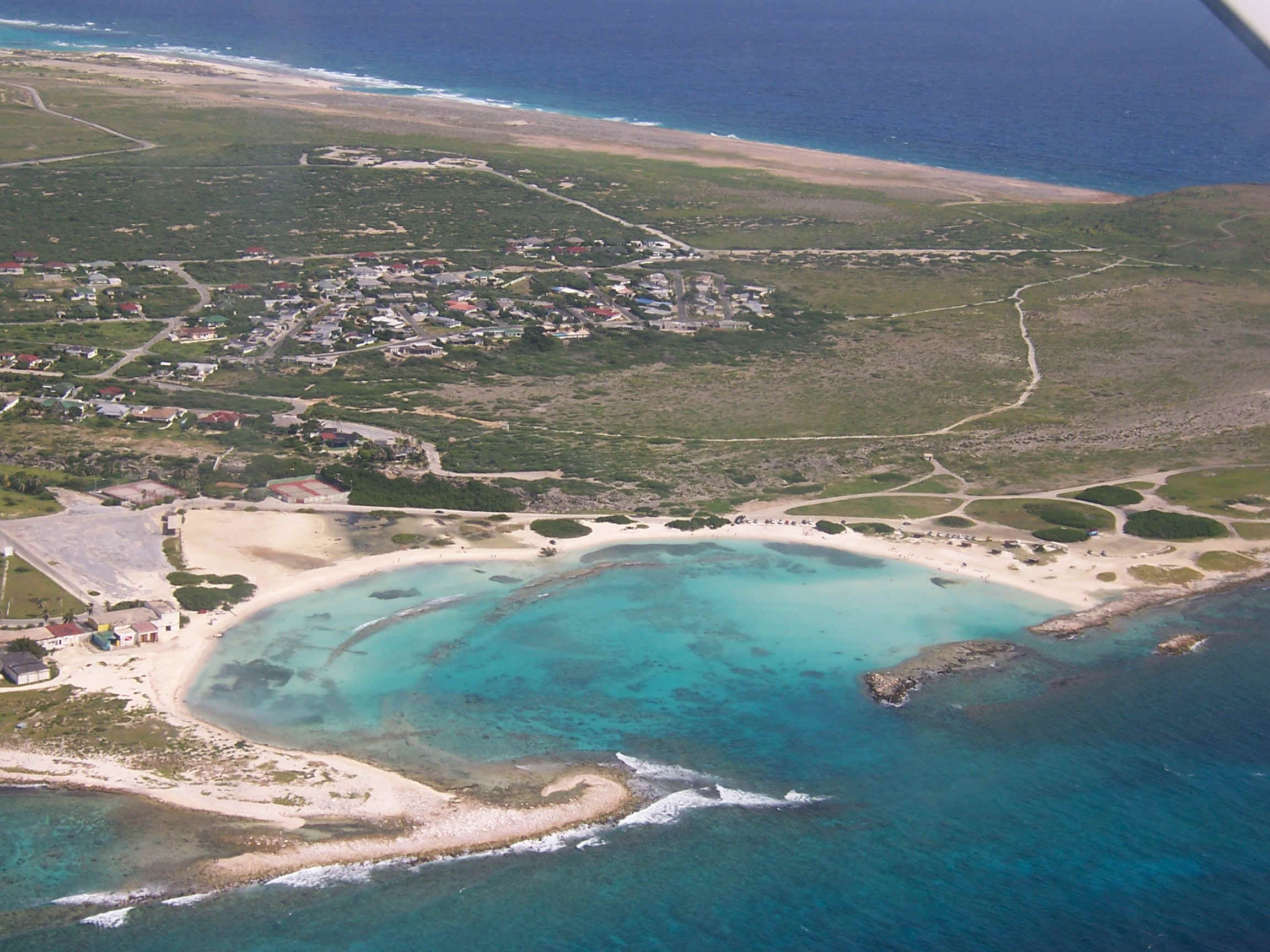 Another photograph by Steve Fremgen this one showing the Big Lagoon and what was is left of Lago Colony along the lower road. The building on the left of the curve in the road is the old Lago High School. What was the tank farm is occupied by two lone tanks at one end and a silver and white tank at the other end. This photograph was taken in January of 2005.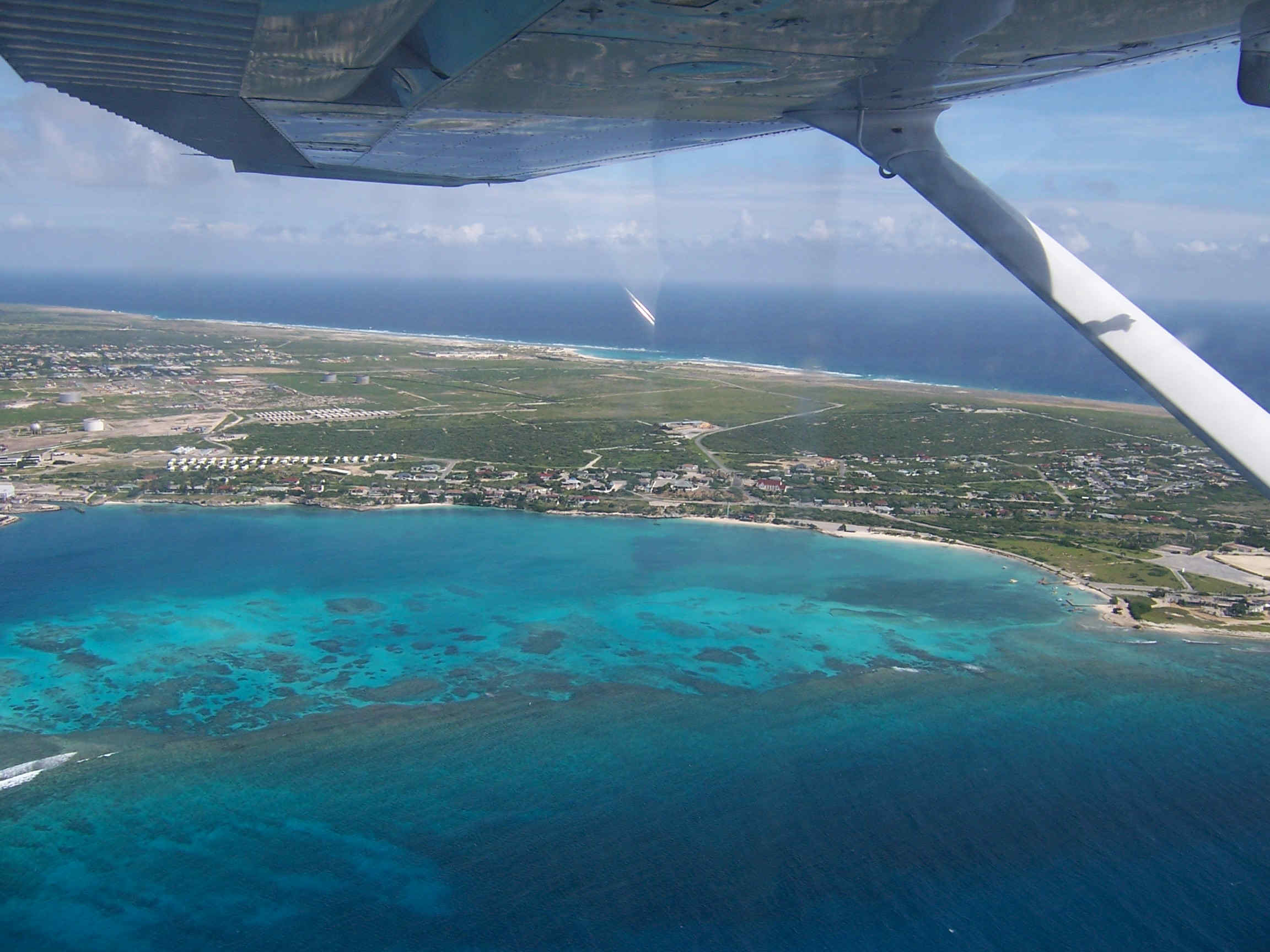 "I took this shot of the mountain on Venezuela (Santa Ana) that we used to see as kids, was standing on Colorado Point at the time. The coastline that you see is about 20 miles closer than the mountain. I could even see little sandy islands just offshore of the beach there and the lighthouse of Cabo San Roman. Very clear day; first time that I have seen the mountain since we left in 1968 and I have been back here 5 times now." Steve Fremgen